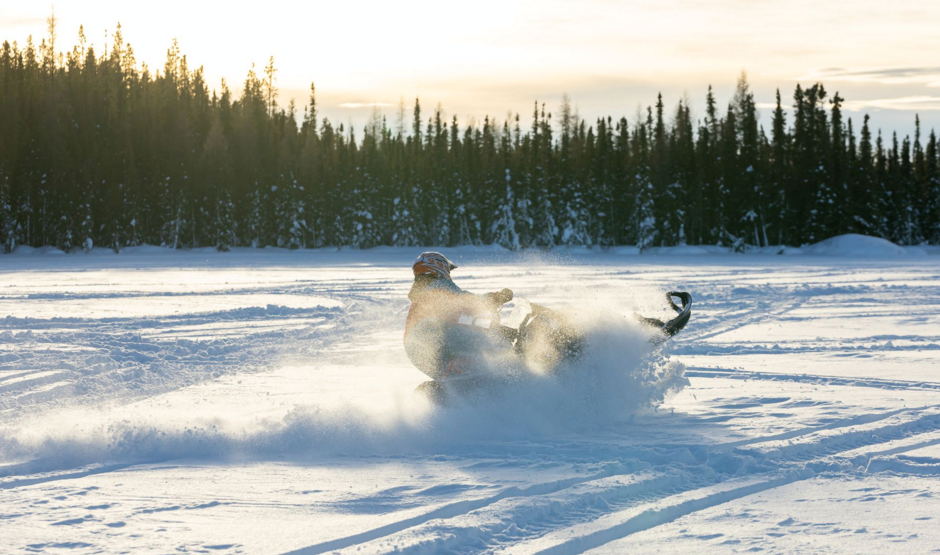 #SkiNorthAB #MightyPeace
Clear Hills County, AB - Are you looking to explore some new snowshoe or snowmobile trails? Are you craving the taste of freshly caught fish? Or maybe a chill day soaking in some wintertime Vitamin D is more up your alley? Just across the border in Clear Hills County, AB, lies a winter paradise. Just ask Ernie Brauer.
"There's so much to see along the trails – buried scenery, wildlife, birds, and trees, and it's good to get outside, be with others, and get some exercise," says Brauer. Brauer, 62, is president of the Peace Valley Snow Riders association.
"Having this network of trails available gives residents and visitors another fun winter activity to take part in," says Brauer. "It really enhances the quality of life, and it also brings more people to the area."

Brauer knows what he's talking about. In addition to the 205-kilometre network of snowmobile trails PVSR maintains, there's snowshoeing and cross-country ski trails and ice fishing holes to explore.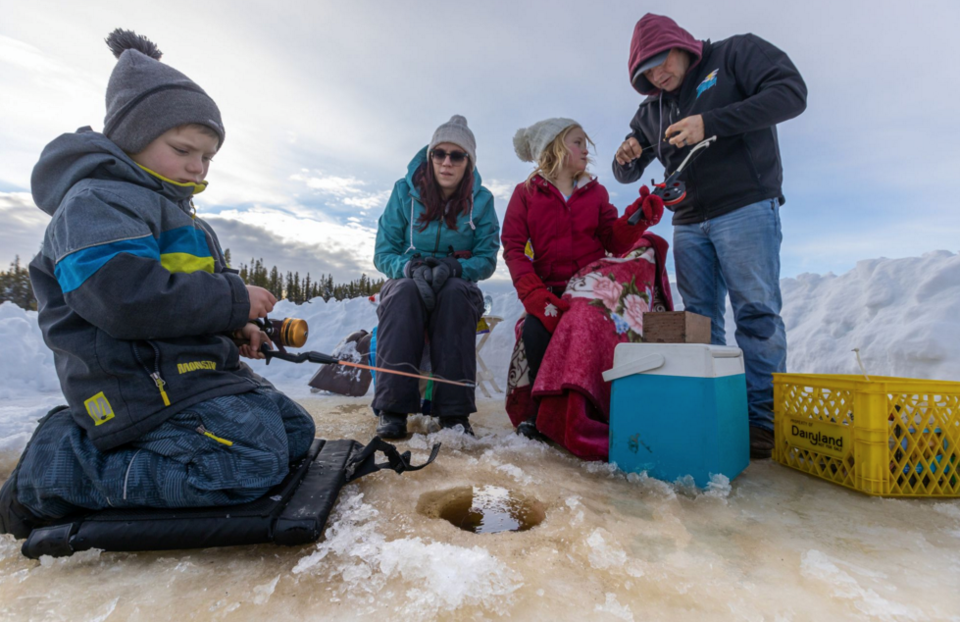 A family tries ice fishing at Stoney Lake, in Clear Hills County, AB.
As someone who lives in the area and loves to get out exploring in the winter, the latter are my usual winter time activities. But this year, I've set myself a challenge to try new things, so I checked out another Clear Hills gem, Whispering Pines Ski Hill.
The big question was this: can someone who is afraid of speed and in their 40's learn to snowboard? Whispering Pines gave me the answer: absolutely, and I am the proof. I still have many more practice hours to go, but I'm hooked.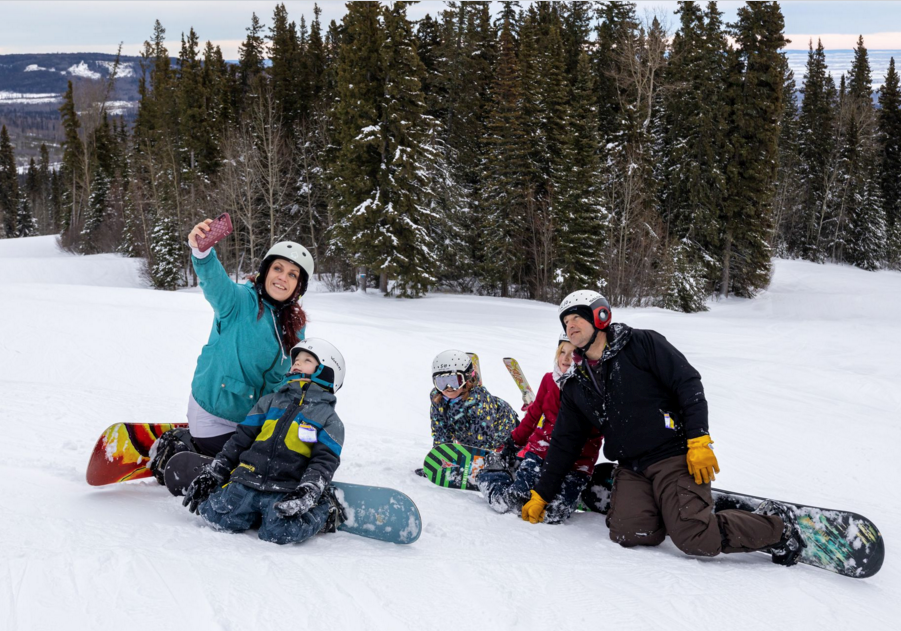 Fun with the family at Whispering Pines Ski Hill, Clear Hills County, AB.
If learning to ski or snowboard is on your bucket list, look no further. Whispering Pines Ski Hill (24 km from Worsley) is truly northern Alberta's best-kept secret. It's a mellow, family-friendly mountain with 100 per cent natural snow on gorgeous, groomed runs and is the absolute perfect learning environment for first-timers on the hill. As I worked through my personal fears and practiced new techniques, it felt like the instructors and staff were my cheering squad.
DISCOVER CLEAR HILLS IN WINTER, SEE MORE AT SNOWSEEKERS.CA

The snow school is not just for those new to the slopes, but also for those looking to fine-tune their skills or switch it up. They offer private and group lessons in skiing and snowboarding for preschool children to adults. Guaranteed, Whispering Pines' skilled, fun, and encouraging instructors are sure to have you floating through the pow in no time.

And for all those out there that are terrified of the T-bar, like I was, no worries! There's a magic carpet (conveyer belt) that easily gets new bunnies up the slope during lessons and practice time.
Read the full story on SnowSeekers.ca and try a new winter adventure this season!