A new study suggests dam reservoirs are far greater emitters of climate-warming gases than previously thought. But when it comes to emissions, B.C.'s largest lake is a big question mark.  

There are crucial gaps in greenhouse gas emissions data on Williston Reservoir, the 240-mile long lake behind the W.A.C. Bennett dam, according to researchers on the study published this month in the journal BioScience.

Using existing measurements, the researchers found hydroelectric and irrigation reservoirs add around a billion gigatons of carbon dioxide equivalents to the atmosphere each year—roughly 1.3 per cent of global emissions.

"Based on what we found…reservoirs that are more biologically productive, that are growing more algae and intercepting more nutrients like nitrogen and phosphorus are going to emit more methane," said Bridget Deemer, who contributed to the study as a PhD student at Washington State University.

However, "there are a lot of reservoirs where these measurements haven't been made," she said.
That includes Williston Lake, for which there is no known data on methane emissions—a greenhouse gas several times more potent than carbon dioxide (CO2).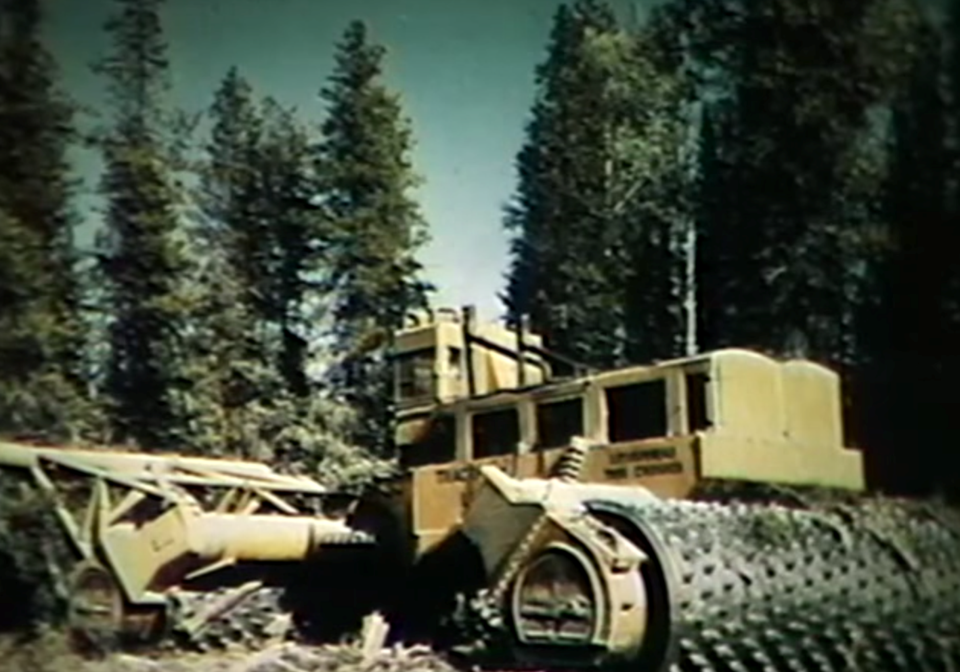 "There were some reservoirs that were emitting a huge amount of methane, so this is a factor that should be considered when people are making decisions regarding dam construction and dam management," Deemer said.  

The study did not consider emissions from dam reservoirs compared to alternate sources of electricity generation.

While there are CO2 measurements for Williston, Deemer said it's difficult to say how much methane is coming off the reservoir without further analysis.

"There was no significant relationship between the reservoir's CO2 emission and it's methane emission in our study," she said in a followup email.

Williston Lake was created in the late 1960s when BC Hydro built the W.A.C. Bennett dam on the Finlay and Parsnip Rivers. It is the world's seventh-largest reservoir by volume.

While the B.C. Forest Service and private companies harvested tens of millions of cubic metres of marketable timber from the river valley, much of the area was cleared with slash burning and tree crushers. For years, parts of the lake were choked with logjams, isolating First Nations communities on the north end of the reservoir.

Whether those clearing practices would feed emissions-creating algae is unclear without further study, Deemer said.
In an email, BC Hydro spokesperson Simi Heer said that Canadian reservoirs in boreal environments tend to have low overall emissions. 
"Research has shown that Canadian reservoirs have very low GHG emissions per unit of energy produced, and those emissions decrease over time," she wrote. "This is the case for our big reservoirs, like Williston, that were built decades ago. Evidence shows that hydroelectric reservoirs in northern environments, like British Columbia, emit much lower quantities of GHG emissions when compared to reservoirs in tropical environments that release high levels of methane."
Deemer said each reservoir is unique, making the study's total emissions calculation a rough estimate.
"It's tricky, because each reservoir is going to behave differently," she said. "While we can generally say reservoirs in areas receiving a lot of nutrients would emit more methane, you really don't know about a particular reservoir until you go out and measure it."
The reservoir of the Site C dam, under construction downstream, would be significantly smaller than Williston. Site C would have a 9,330-hectare reservoir, compared to the 177,300-hectare lake behind the Bennett Dam.
The Joint Review Panel appointed to scrutinize the project agreed with BC Hydro's assessment that building and operating the third Peace River dam would not be a significant source of emissions—accounting for just two one-thousadths of a per cent of the world's total annual greenhouse gas output.  
reporter@dcdn.ca