Darrell Williams loves his riverfront property in the Old Fort neighbourhood.

From his deck, he can see a bend in the Peace River, just downstream from where the Site C dam is under construction. Neighbours and friends used to come over to swim in a river backchannel and barbecue on the shore on hot summer days.  

Then the slides started.

Williams, 69, says he's at risk of losing his home as more and more of the property slides into the Peace.

While he blames vibrations from blasting and pile-driving two kilometres upstream, it's not clear if dam construction is playing a role in the slides.

"I love my property, I love my house, it's just beautiful," said Williams. "To think of losing it, my stomach's just churning. I get sick every day. I'm really having a tough time dealing with it, almost like a nervous breakdown at this point."

Williams is one of several dozen people living in the Old Fort Road subdivision, a few kilometres downriver from the $8.8 billion Site C dam. One of the entrances to the project is on Old Fort Road, which is being realigned to accommodate trucks hauling stone to the construction site.  

Williams has lived for ten years on the 1.37-acre property, which includes a house, accessory buildings and a trailer he rents to tenants.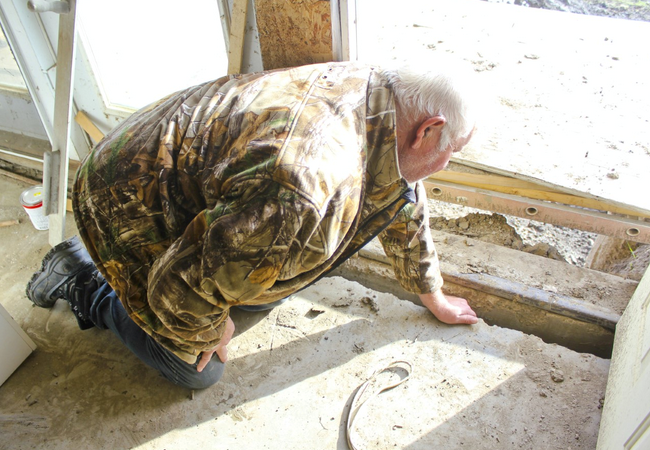 Williams said the slides on his property began to happen more frequently in the past three to four months, when BC Hydro crews were blasting near the dam site and pile driving for a temporary construction bridge over the river.

In its weekly construction bulletins, BC Hydro warns residents near the project to expect shaking and vibration as work continues.

"On the hot days a while back, you could hear the (construction equipment) running, and you could feel it," he said. "My neighbours above me, their pictures fall off the wall every once in awhile. It's just like, holy cow."

He contacted BC Hydro, who sent staff to inspect the property.

"At first they were really worried and offered to give me rooms for me and my tenants to stay in town until they looked into it," he said.

It's not clear, though, whether dam construction is to blame.

Dave Conway, Site C spokesperson, said "it's our understanding that there's quite a history of instability (on the property) that's documented by the Peace River Regional District (PRRD)."
"BC Hydro engaged independent engineers to undertake a geotechnical inspection of the property, which concluded that it is evident that there is a history of slope instability on the property, and that Site C project construction activities have not caused the current issues," Conway said in a followup email.
The PRRD warned Williams for building on his property without a permit in 2011, according to a report. He is currently working on an addition to his home. Williams, for his part, says he also hired engineers to inspect the property and found no issue with the work he's performed.

Conway said BC Hydro takes complaints like Williams' "very seriously."

"(We) would investigate to understand if the claim's warranted," he said.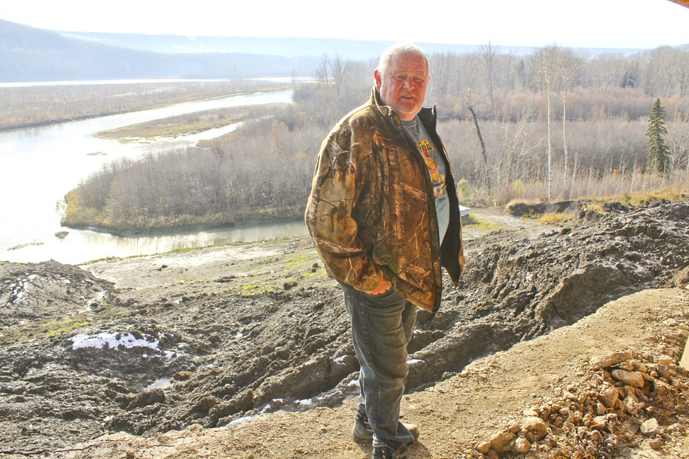 If the slides continue, there's a risk one of Williams' outbuildings could hit the water and septic lines, making his home uninhabitable.

"I'm just so upset," he said. "I'm about to turn 70, (and) I'm going to be homeless."

reporter@dcdn.ca