Travis Nelson spots a smouldering pile of earth along a blackened firebreak and pulls over.

"This could be at my property in 20 minutes if it caught up in the grass here," Nelson says, stepping from the quad and pulling a shovel and sprayer can from the back. The pile is on the wrong side of the firebreak, and looks ready to spread into a dense stand of poplar. Nelson smashes apart the clump of roots, hosing down the earth with blasts from the sprayer and picking through the clods of dirt to feel for heat.

Many picture airborne deluges from water bombers when they think of forest firefighting in B.C., but battling the Arras wildfire west of Dawson Creek has been a far grittier affair.

Hundreds of volunteers like Nelson have spent the past 72 hours trying to contain the fire with what they say was next to no help from the government. Over the past week, people from as far away as southern Alberta have turned out to the muster point on Nelson's property to help battle the fire, which at its height threatened a dozen rural properties.

In a matter of hours, they'd assembled a camp that looks like a military operation, plowed firebreaks and roads into the scrub and largely contained a fire that some say could have spread all the way to Alberta if left unchecked.

On Thursday, there was frustration among the citizen firefighters at the government's slow response, but also pride in what volunteers had been able to accomplish with donated time and equipment. As of this writing, no homes had been lost in the fire.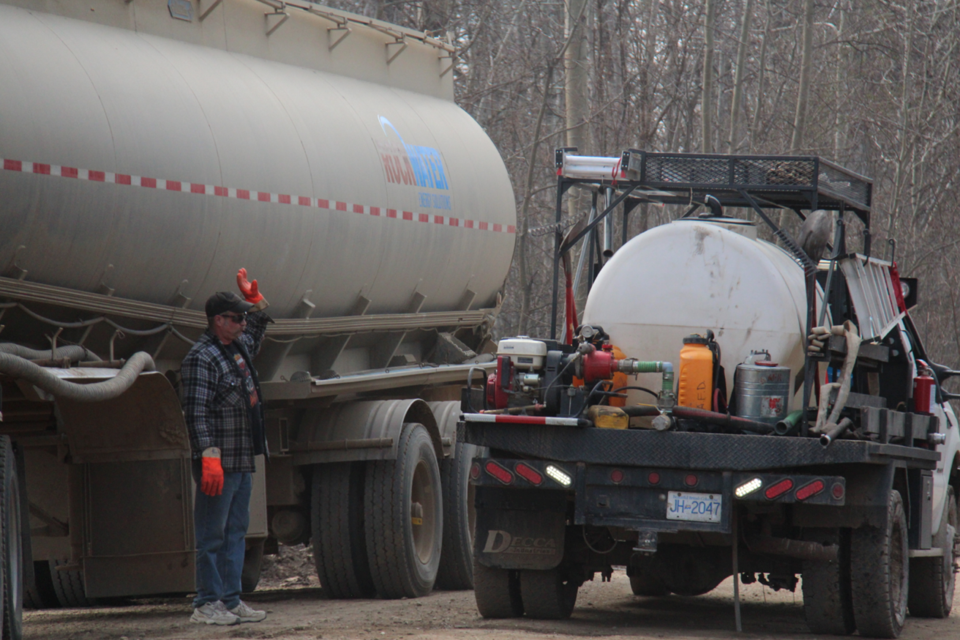 'The bad night'

The Arras wildfire was one of 44 that broke out across the Peace Region April 18. Many say the sudden start to the fire season left the B.C. Wildfire Service flat footed, forced to triage multiple dangerous fires. Fires in Baldonnel, Taylor and East Pine have already destroyed homes.

"We've had 57 fire starts since Monday," said Amanda Reynolds, a fire information officer with the Prince George Fire Centre. "The conditions are unprecedented for this time of year. And we have a lot of seasonal workers—they're university students, or they have other jobs. It came early."

That's led to a slower than usual response. "They're doing triage, and rightfully so," said Chet Jans, a rancher west of Arras who helped fight a fire in the Pine Valley. "They're hitting whatever they can that's going to immediately affect someone's personal property, their houses."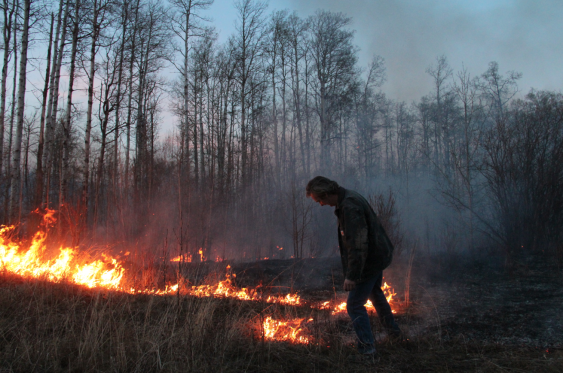 The wildfire service had resources on the ground in East Pine Wednesday, Jans said, as well as a water bomber Tuesday. However, volunteers still did much of the work, and it wasn't until Thursday that fire crews were on the ground in Arras.

"Everyone's going as hard as they can just to chip in and try to contain it so it doesn't hit the next property," said Jans. "It's just how it is."  

Nelson, a construction contractor who raises horses, learned a wildfire had broken out on his brother Troy's property the afternoon of April 18, when he got a worried call from his wife Ronda.

"I just ripped down here, got my pump and started helping at Troy's," said Nelson, who lives around a mile away. "Once we had it controlled down there and we knew it wasn't going to take his home, we all came around here and drove up the road until we met up with the fire. It was just blasting ahead, a big wall of flames in the grass."
While Arras has a volunteer fire department, it wasn't nearly enough to control the blaze, which at one point covered 400 hectares. Over the next 24 hours, a muster point took shape on Nelson's property, and donations began to pour in. As of Thursday, the site had portable fuel tanks and toilets, heavy equipment donated by oilfield and construction companies, water trucks, a helicopter, dozens of bright-yellow backpack sprayers (dubbed "piss cans"), and a fleet of side-by-side ATVs.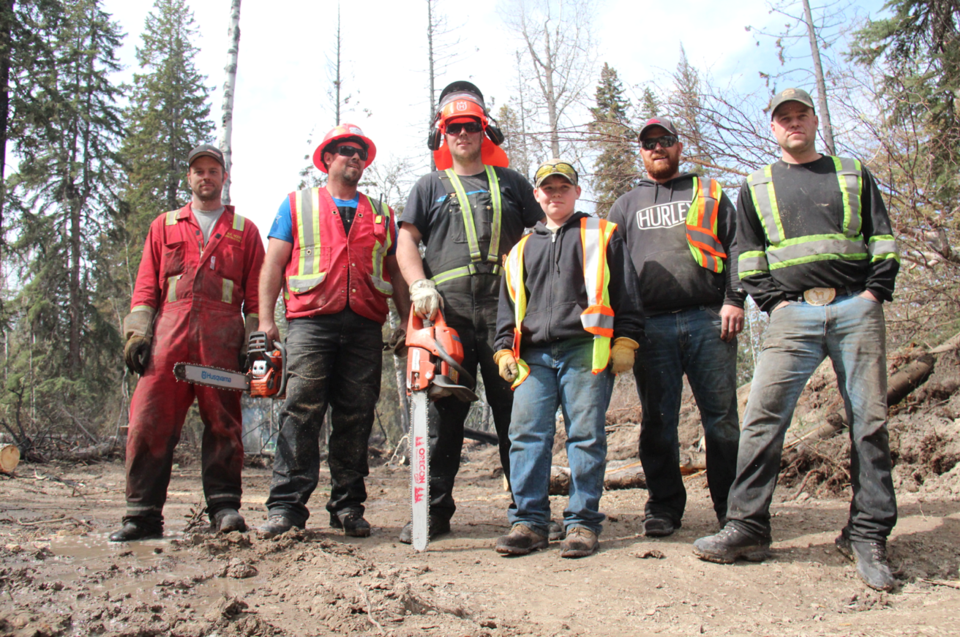 'Which way is this tree going to go, Siri?'

Visitors at the camp sign in with an in- and out-time and cell phone number, and are issued a reflective vest. At the fire's peak, 96 people were signed in at one time.

On Thursday, with the fire was mostly contained, Nelson took me out on a side-by-side to see the damage.

The earth is black west of the camp, marking the eastern extent of the fire. The first crew we come across is busy with the monotonous work of spraying down hot spots and turning over ashy soil, warm down to the permafrost. When we come back through this area later, Nelson spots a plastic bucket left by an earlier crew, melted from contact with the soil.

Further in, bulldozers and skid steers are completing fireguards, some nearly 50 feet wide to keep the fire from spreading. Water trucks, the kind often seen on frack sites, are spaced along the main road to provide easy fill-up sites.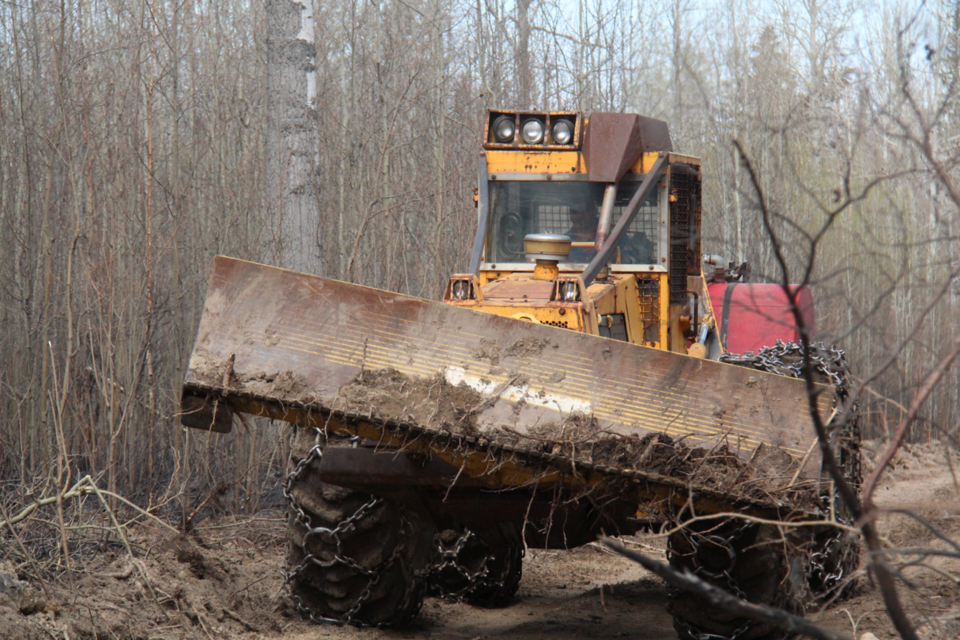 On Monday morning, this network of clearings and access roads didn't exist. In addition, many of the firefighters are family and friends, some from as far away as central Alberta. To help navigate the unfamiliar terrain, organizers have put up laminated kilometre markers on posts.   

The poplars eventually give way to denser forest, where a crew of loggers is bringing down hazard trees.One of them is Derek Bassett, who pulls the crew in for a photo. One of the loggers bends down to lace up a boot and activates his phone by accident. "Which way is this tree going to go, Siri?" he jokes.   

Afterwards, Bassett gives his assessment of the fire.

"I'd say she's 100 per cent controlled," he says. "It's just mopping up."

Nelson chimes in: "If it wasn't for the local support, we'd be fighting this fire in Peace River."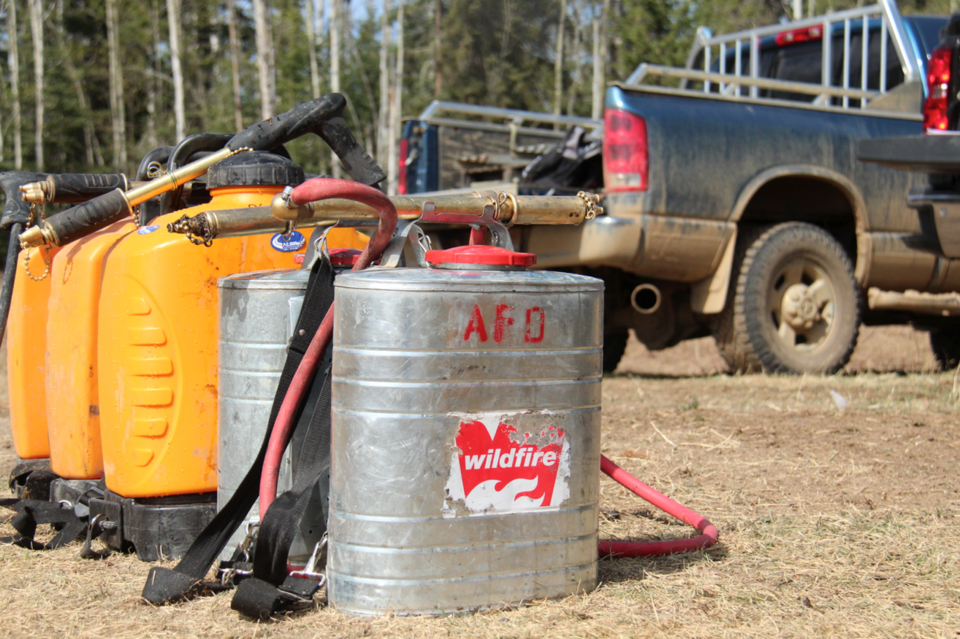 'We don't know if anyone's getting paid'

For now, the focus is on containing the fire. Winds up to 80 km/h on Monday fanned the initial blazes, which were nearly all human-caused.

Some have speculated the Arras fire started in a burn pile from last winter. With the snowpack at about 65 per cent of normal, many of those fires were never extinguished naturally.

That's got many worried this is only the beginning of a tough fire season.    

There's also the question of payment. Keeping track of donations has become a full-time job at the camp. While out on the line, Beth Riley arrives with water and sandwiches. She's eager to provide a full list of every company that's donated—everything from sandwiches and coffee to heavy equipment.
Others point out that much of the heavy equipment comes from oil and gas service companies, which were already struggling with the oil downturn. On Thursday, no one was sure whether they're entitled to compensation.  

"We don't know if anyone's getting paid," said Mike Mulvahill, who ran heavy equipment on the fire line. "This whole operation is on the good graces of the people who live here."

"Forestry (the Wildfire Service) showed up yesterday for a little chat and that's been the extent of the forestry involvement," he added. "It's pretty frustrating."

By 1:30, a crew from the service had arrived on scene, which some expected would take some pressure off the locals.

But Nelson, who said he'd had about six hours of sleep since the fire broke out, didn't expect much rest any time soon.  

"I check the fire up 'til midnight every night," he said. "We've got a lot to lose."

reporter@dcdn.ca