Dozens of volunteers are battling a wildfire whipped up by strong winds west of Dawson Creek today. 
It was one of 48 small fires that broke out across the Peace Region April 18 in an ominous start to fire season. 
As of Monday evening, blazes near Baldonnel and the Blueberry River First Nation prompted evacuation orders, while fires were reported in the South Peace near East Pine, Kelly Lake and Arras. 
The Arras blaze began Monday afternoon around 30 kilometres west of Dawson Creek. A plume of smoke was visible from town. 
As of 9 p.m., the fire was rated at 50 hectares.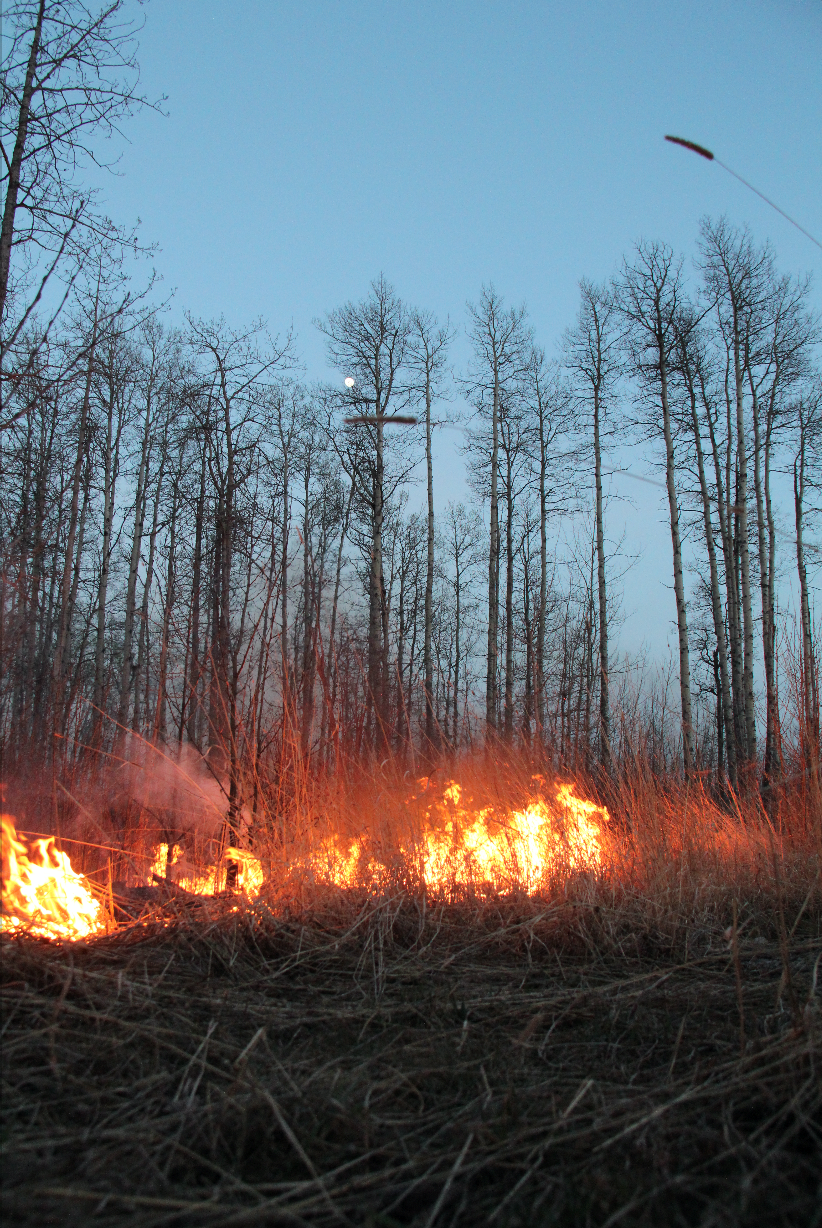 Water trucks, the Arras Volunteer Fire department and a small army of nearby landowners turned out to fight the blaze, with Troy Nelson's property the centre of operations. 
The fires were aided by a combination of extremely dry conditions and gusts of wind up to 80 km/h, which earlier prompted a weather alert from Environment Canada. 
"If we had another month or so of regular weather and a lot more snow then everything would have been out." 
No one on scene was immediately sure what started the fire, though many believed the winds likely whipped up burn piles from last winter, which were not extinguished due to low snowfall. 
As of this writing, crews were still working to contain the fire. It was not immediately known whether any homes or farm buildings were damaged in the blaze, though several nearby families were ready to evacuate at a moment's notice.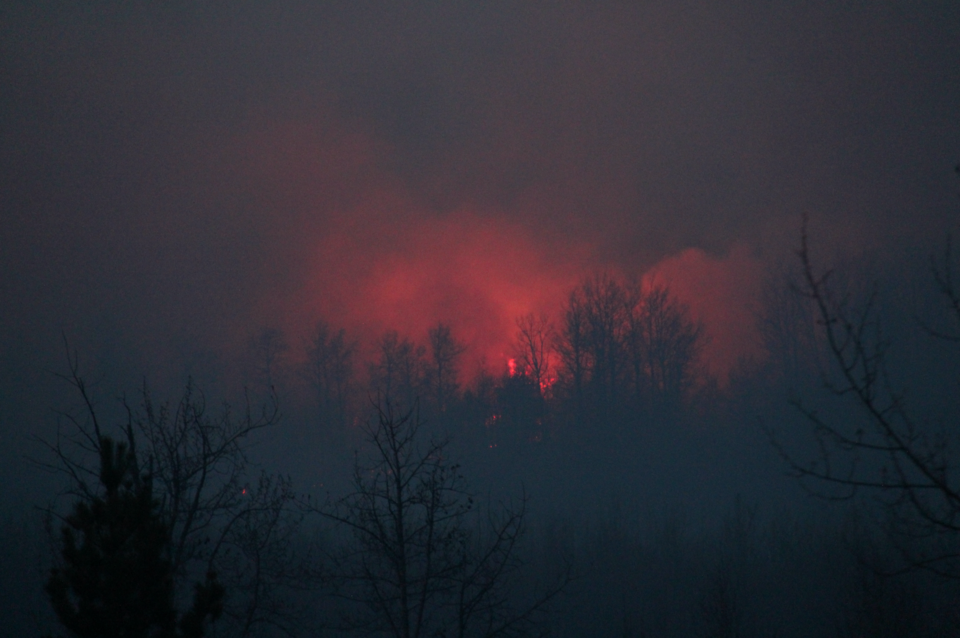 Dave Abel, who lives across the highway from the source of the fire, said his wife told him to gather at  the rally point on the Nelson property shortly after work. 
He said the early start to the fire season worried him. 
"It's just a fact," he said, while keeping an eye on a fire line. "It's the wind, an early spring. Brush piles that were maybe burned last winter are still going."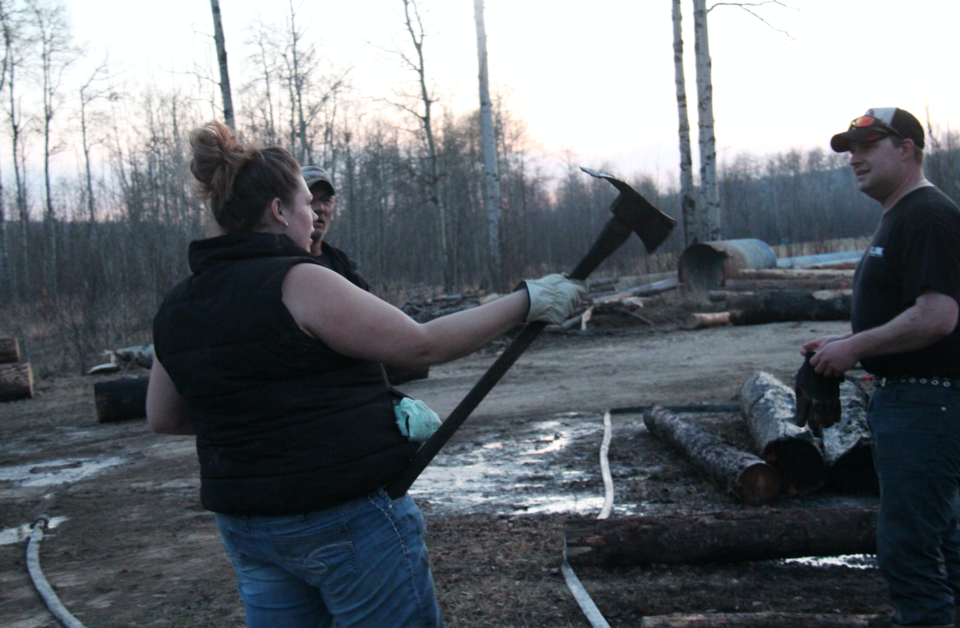 Crews worked to build fire lines to prevent flames from jumping into fields. Abel said that at times, they had to rely on a bucket brigade from a nearby creek. 
Abel said this year's abnormal winter had something to do with the rash of wildfires. 
"If we had another month or so of regular weather and a lot more snow then everything would have been out." 
As of late February, the region's snow pack was around 65 per cent of normal, according to the B.C. River Forecast Centre. 
—this is a developing story that will be updated as information becomes available. 
reporter@dcdn.ca