Chetwynd's Stan Fraser is planning to do something remarkable this summer. 
On June 2, he will start a walk around the Peace Region, blazing the hot pavement from Hudson's Hope to Fort St. John, Fort St. John to Dawson Creek and on to Chetwynd where he will end the loop on June 11 during the town's annual international chainsaw carving championship.
He'll do it all on his time off, while working a full time job at Caribou Road Services (CRS).
But it's not just for exercise.
Along the way, Fraser hopes to raise awareness about mental health issues. He joins the chorus of voices trying to turn the tide against the stigma surrounding mental illness for those who suffer mostly in silence. 
It's a symbolic journey. Dealing with depression is something that has to be done one day, one hour— one step at a time, he says.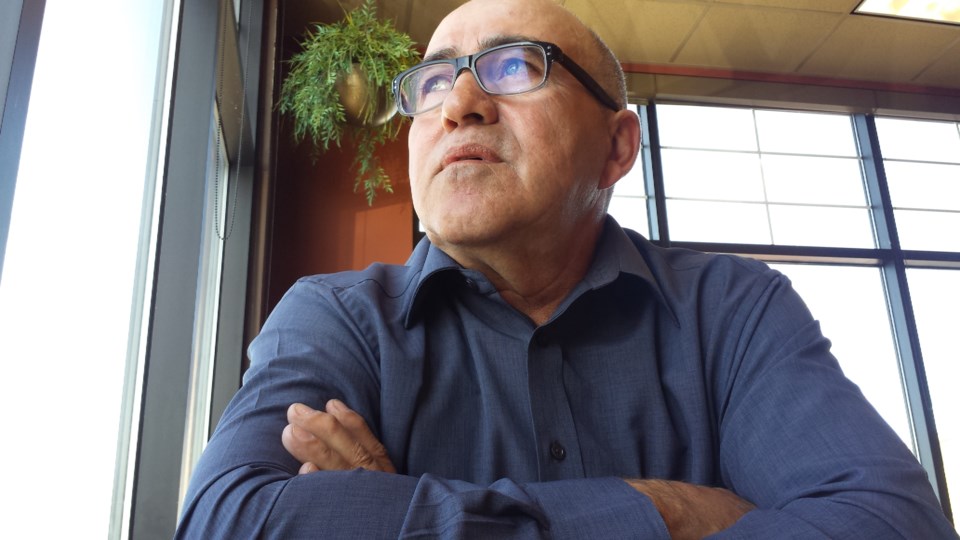 His daughter, now 35, a longtime sufferer from depression and anxiety, is his inspiration. 
"It's never held her back," Fraser said. "She is a go-getter. She doesn't let anything stop her. She's a big inspiration for me and a whole lot of others.
"Some days just getting out of bed is a huge effort for a lot of people," Fraser added. "To watch your child go through (something) like that and wanting to help, but knowing you have to be patient and understanding — it's hard."   
Fraser says he was also inspired by Nelson Mandela's autobiography: A Long Walk to Freedom.
"That book set the tone of me," Fraser says. "It's a long walk, one step at a time but thats how we get to where we want to go."
The Peace Region walk is only a warm-up. Fraser hopes to walk from Prince Rupert to Halifax in 2017. CRS has already agreed to give him a seven-month leave of absence for the cross-country journey. 
He has been prepping for the Peace Reigon walk since Christmas with a personal trainer and lately, with the weather a bit warmer, he has been getting out on the highways to walk 35 kilometres a day, three days a week. 
"I think once us so-called 'normal Canadians' start realizing that (depression) is not a weakness, we can start to understand what folks are going through."
"I'm finding some things out about myself being alone for hours at a time on highways," he said with a laugh before some seriousness returned to his face. 
"A lot of people who are going through depression hide it," he said. "That's why you don't know if your friend is depressed or just being a 'whiner.' We all have to learn. I think once us so-called 'normal Canadians' start realizing that this is not a weakness, we can start to understand what folks are going through."
Fraser is challenging all of the area schools to bring their kids out to walk with him for the last few kilometres of each day. 
"Don't talk about me; walk with me, talk with me," he says. "Because you're young, old, rich — no one is exempt. (Mental illness) has no biases whatsoever. We all suffer. It's how we want to act, how we want people to look at us. Being an ostrich and sticking your head in the sand doesn't make the problem go away. I think we've learned that."
Keep an eye on the North and South Peace highways this June for Fraser and his support team and follow his journey in the Dawson Creek Mirror.
dcreporter@dcdn.ca