A 30-year-old man who served jail time after a cross-border crime spree that ended in Dawson Creek last year has been charged with second-degree murder after a killing in Grande Prairie.

Michael Jeffrey Ginter, 30, is accused of killing 34-year-old Nikkolas Steenhuisen May 14, pinning the Abbotsford man between his stolen truck and another vehicle in a hardware store parking lot.

Ginter, who served around six-week's jail time after a string of thefts between Grande Prairie and Dawson Creek last year, was charged with second-degree murder possession of stolen property after being arrested May 16.  

According to RCMP, Steenhuisen, a father of three, confronted Ginter when he found the man sitting in his truck outside a Home Hardware.

When Ginter attempted to drive off, Steenhuisen climbed onto a running board and was crushed between the truck and another vehicle. He died while being airlifted to hospital in Edmonton.

Police later discovered the victim's burned-out truck on the outskirts of Grande Prairie and arrested Ginter Monday.

Last November, Ginter was sentenced for his role in a $200,000 crime "spree" that came to an end in Dawson Creek

Ginter and an accomplice were arrested last April in the Mile Zero City, both asleep behind the wheels of separate stolen vehicles filled with stolen property. Police say Ginter was on crystal meth when he and the accomplice stole wallets, industrial equipment, a dirt bike and a boat from vehicles and properties between Grande Prairie and Dawson Creek.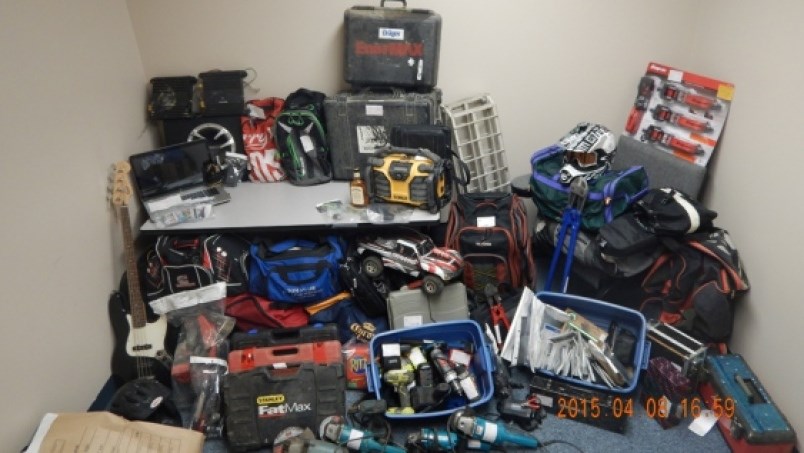 Ginter was sentenced on break and enter and possession of stolen property charges in November 2015. A judge handed him 360 days in prison, less 314 days for time served before trial. He was also ordered to pay $1,700 in restitution and $1,400 in victim surcharges.  

Ginter has not been convicted of the Grande Prairie offences. He is set to appear in court May 20.
RCMP in Dawson Creek and Grande Prairie have been working to better coordinate on regional law enforcement since the Alberta city emerged as one of Canada's most violent last year.
reporter@dcdn.ca