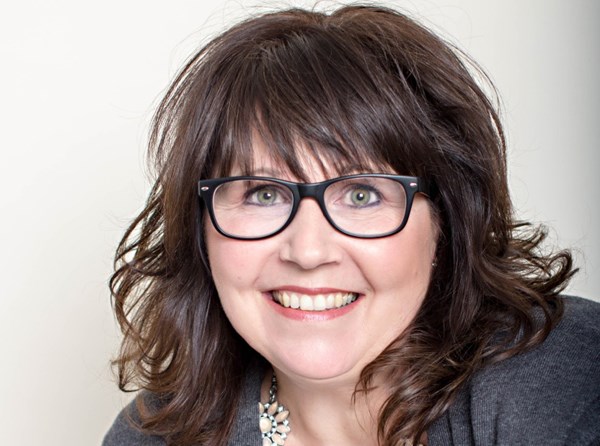 The month of April brings us 4-20, but in our neck of the woods, September brings us 7-20 and 7-33 and 7-19 and basically anything with a seven in front of it.
Yes, mention 7-anything and ears perk up like a Labrador who just spotted a large puddle of water. I am speaking of hunting season and in the Peace Country that means sunscreen and summer shorts are exchanged for camouflage and scent covering spray (it smells like dirt). It doesn't matter if we are enjoying unseasonably warm autumn temperatures, the cargo shorts are gone and the camo cargo pants are donned. 
If you don't speak hunting season, let me explain further. We live in Zone 7B, known as the Peace Region, in the official hunting regulation synopsis. Our neighbors to the west live in the Omineca Peace Region, known as 7A. Specific areas within the regions are known as management units (MU) and that is where the numbers 7-33, 7-20, etc., come into play. Each of those is a specific management unit with even more specific regulations. 
Clear as mud? 
You know that you are living in region 7 when the tattered and well-worn bathroom copy of the hunting & fishing regulations naturally opens to that section: required reading for anyone who is a hunting and/or fishing enthusiast. 
Now, for those who have lived this lifestyle, and continue to live this lifestyle, let's chat about how your relationship or marriage is put on hold for hunting season. 
Hunting season is a season, therefore it is not a single day. It is like dress-up for days on end. The fact that different types of camouflage are used for different times of the season says it all: you can never have enough.
Some couples share the passion of dressing in camouflage, but I think it is hard on the children. I mean, it is like their parents disappeared. Can you imagine the Facebook missing person post? "Can you help me find my parents?" would be the headline, followed by the sentence: "They were last seen dressed in camouflage," and, "We believe they are still in the house somewhere."
Of course, you cannot go hunting without some hardware. Although anything camouflage is expensive, the rifles are even more so and the need for more than one hunting rifle is explained using rationale so thoughtfully crafted that you wonder if someone at Corlane's or Cabella's provided coaching. 
"You know how we have small frying pans and large frying pans? How we have some that are cast iron and some that are stainless steel? How we have some with a coating that keeps food from sticking and some that can go from the top of the stove to the oven? Well, hunting rifles are like that too!" And then they walk away satisfied with their analogy.
All of this is moot when no bounty ever makes its way into your freezer and it begs the question, "Is hunting more about the enjoyment of being outdoors? Is saying it's hunting season more of an excuse to simply get out and explore the area with a buddy?"
That's all just practice. They say that 10,000 hours of practice is required to become an expert at something, whether it be throwing a curling stone or sitting in a deer blind shivering day after day, hour after hour. At some point, you will become said expert.  Not really something that can go on a resume, but a personal achievement nonetheless.
I no longer think of hunting season as an interruption to my marriage—I consider it as a respite from forced togetherness. "See you later!" Thirty-plus years of marriage will do that to you!
Judy Kucharuk is a lover of sarcasm, witty people and footnotes. You can read her book "Naked Tuesday" or catch her on CBC Radio Daybreak North where she shares her "Peace of Mind". Follow her on twitter @judylaine