Two Dawson Creek athletes, Gabby McGillvray and Tyson Beaulieu, returned home May 29 from a speed skating performance camp in Abbotsford with a few new drills and tips on nutrition.
For these two Central Middle School students, it was like pouring gasoline on a fire and further igniting their passion for the sport.
Both have been diagnosed with autism and have taken to speed skating. Their local coach Keith McKeeman who has been working with them for the last number of years (three for Beaulieu and two for McGilvray), wants to kick their involvement with Special Olympics B.C. into high gear.
"I am going to have the kids race a bit this year," McKeeman said. "We did one race last year in Coquitlam and one local meet here in Dawson Creek. But I am going to raise it up a bit so they can compete more."
That will help them when the time comes to qualify at regionals. If they can do that, the next step is to go compete at the B.C. Games.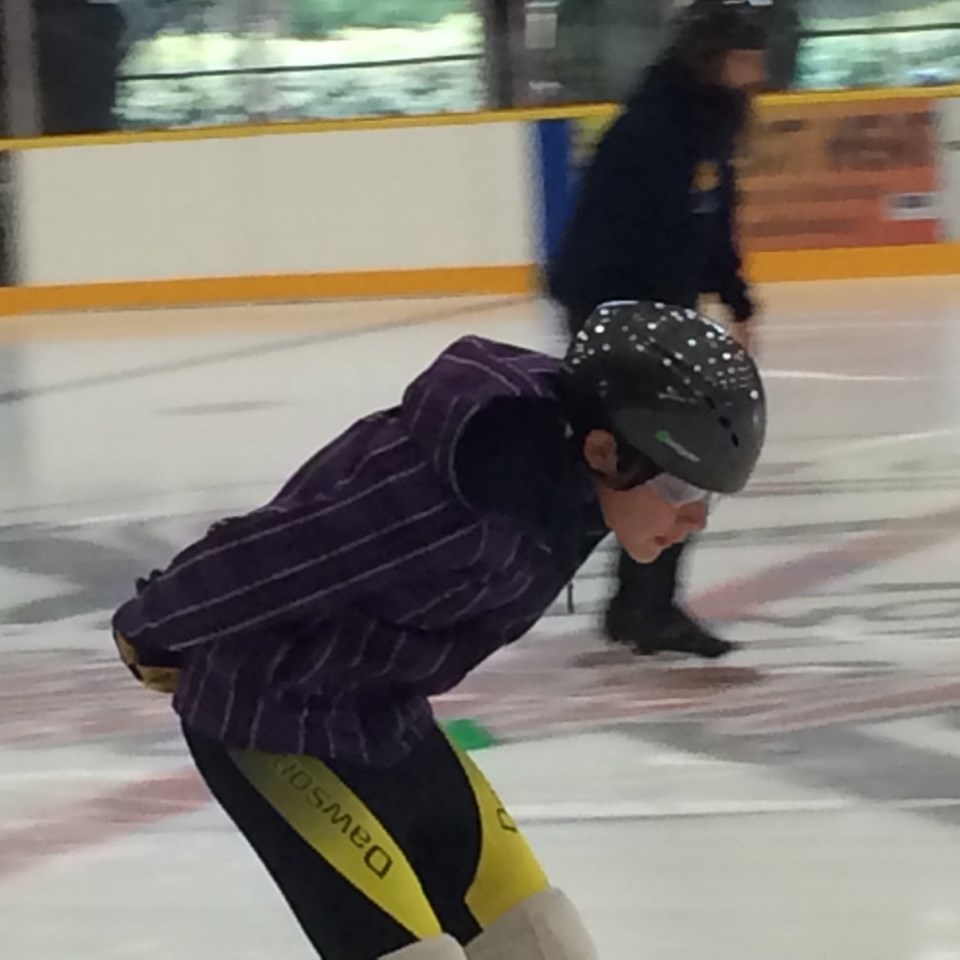 "In an ideal situation, they'll climb the ranks and get provincials and nationals and who knows, worlds maybe," McKeeman said. 
At the camp this past weekend, led by Jacques Thibault, head coach of the Canadian olympic team, McGillvray and Beaulieu, were put through their paces, taking part in on-ice and dry land training as well as sessions with nutritionalists. 
A part of the camp also had them step on some rollerblades to feel out the finer points of their stride.
"We found that in-line skating is good for getting athletes to learn more about speed skating and being on ice," James Marchand, sport coordinator for Special Olympics B.C. said. 
Marchand added that the camps are geared towards making the coaches and athletes more knowledgeable about their sport
"It's a first class operation," McKeeman said. 'What I really noticed was the expertise. I was quite impressed with the dry land training." 
The next performance camp is in September and McKeeman says he plans on taking Bealieu and McGillvray to that one as well. 
If all goes as planned, Coach Thibault will also be making a stop in Dawson Creek this fall for a speed skating workshop for the special olympic kids and for the general public.
dcreporter@dcdn.ca