Part way through the first lap of the first race at the Dawson Creek motocross track Sunday, Robert Coates took a jump on his side-by-side at an odd angle, rolling his machine at least twice before coming to rest on a smashed rear wheel.
While his machine may be totalled, the Grande Prairie racer was unscathed. It was an adrenaline rush to kick off side-by-side racing in the Mile Zero City—a sport organizers hope will grow in popularity.
A dozen side-by-side drivers took to the Dawson Creek motocross track May 23 for the Travis Paradowski Memorial UTV Race—an event to commemorate a Dawson Creek racer who died of cancer at age 21.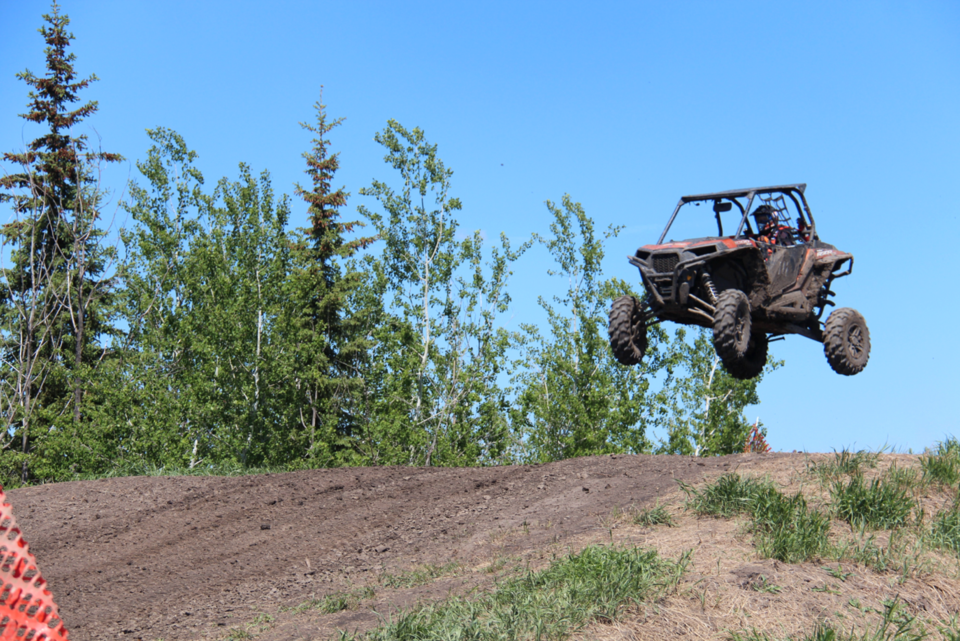 Co-organizers Michael Hewitt and Harris Ford say side-by-side racing in the South Peace has nowhere to go but up.
"A lot of people in this area have side-by-sides, it's basically an untapped motor sport we're trying to get into," Ford said.  
Going forward, Ford hopes to organize three races a year in Dawson Creek. Unlike traditional side-by-side races, the Dawson Creek race pitted drivers against each other on a more technical dirt bike track.
"Track design is more difficult, but it makes everyone more competitive because it slows everybody down," Hewitt said. "It's more technical than just screaming through the desert." 
RESULTS
Pro UTV
1st - Sheldon Warwick
2nd - Richard Bernard
3rd - Jesse Madlung
4th - Ben Bischoff

Semi Pro UTV
1st - Les Kerik
2nd - Joe Godber
3rd - Robert Couter

Junior UTV
1st - Walker Brown
2nd - Berkley Holmes
reporter@dcdn.ca