The DCSS Grade 9 girls volleyball team is coming off its fourth straight tournament win – in Prince George, November 5 and 6.
It hasn't gone unnoticed. The team was invited to the B.C. Grade 9 Girls Provincial Championships in Surrey, an invitational tournament, to represent the Northeast Zone and compete against the best teams in the province.
Only teams Grade10 and higher are a part of B.C. School Sports, so the Grade 9 tournament isn't something teams normally get a chance to go to. However, the team is very appreciative of the recognition and very excited to go.
"It's going to be really exciting. We hope to go and be successful, we know the level of competition will be superior to what we face normally, but we're looking forward to the experience," said head coach Terri Spencer.
The tournament runs November 19 and 20 at Lord Tweedsmuir Secondary School in Surrey.
Only one DCSS Grade 9 team has gone to the tournament before – the 2018 team – which went on to win Grade 10 provincials the following year.
"It's a huge opportunity and a big deal. We had to earn it, and we can't wait to face some new teams," Spencer said.
Hannah Legault is in her third year playing with this group of girls, and said she's never been on a team like this before.
"We are very, very close, and I've never been on a winning team like this. It's very exciting," Legault said. "We have done so much team building, it's really connected us with each other and we have learned to play great together as a team."
Legault is excited about the bus right, and the chance to see what her team can do.
Calla Bijl, in her first year with DCSS volleyball, has her coaches raving about her and has fit right in.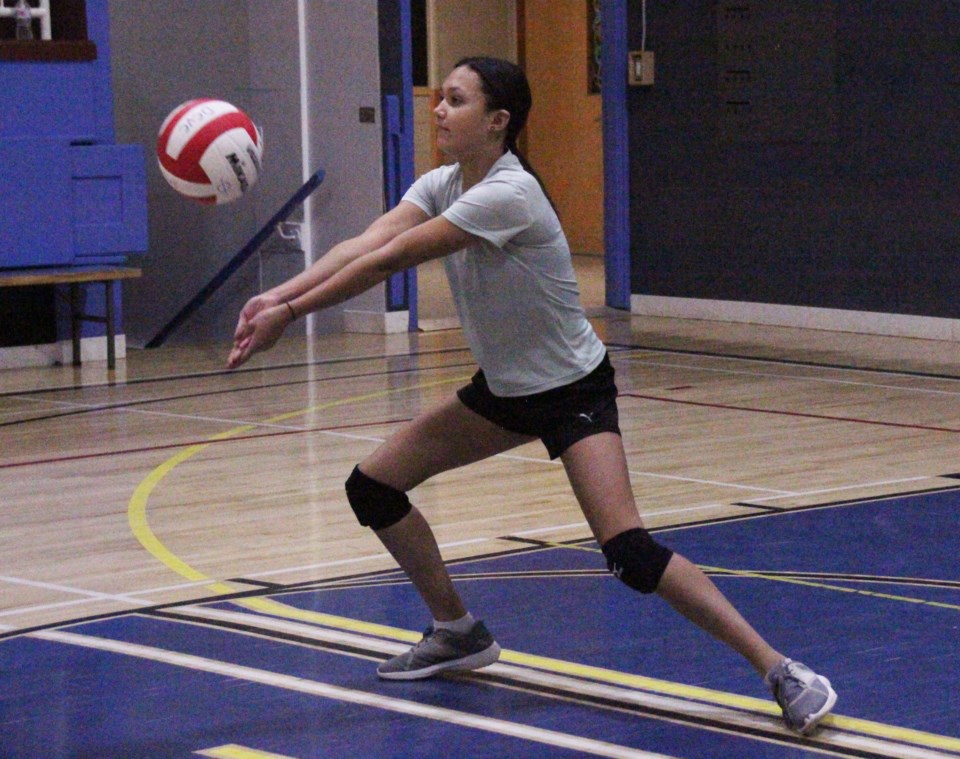 "Everyone has been really nice and it's a lot of fun," Bijl said. "The training and environment that we're in each week, has us where we are. We've done a lot of work on self esteem building, and we practice recovery a lot."
She is excited about the provincials, and is grateful to be playing volleyball this year after the lost 2020 season.
"I'm really excited. We're not sure how far we can go, we just hope we do our best," said Bijl.
---
Email sports reporter Dillon Giancola at sports@ahnfsj.ca