DCSS athletes had their first official cross country race of the season — and the first since the 2019-20 school year — at the Dawson Creek Sneak at Bear Mountain, October 16. Competing against students from NPSS, Chetwynd Secondary School, Bert Bowes and Mountain Christian School, it was the team's first chance to measure itself against athletes from other schools.
"It's really great to see them out here running. For a lot of them it's their first time competing after two years of training. So to see them get a chance to compete and get a run in is really great," said coach Patrick Howell.
Landon McKechnie had the fastest time in the 5.3km distance, finishing in 19 minutes and 12 seconds, and is on top of his game heading into the Zone Championships in Quesnel next weekend, October 23.
The majority of the runners ran a 4.3km run.
"The students are all getting best times, though for some this is their only recorded time, and I'm happy with the progression we're seeing. We do test sets throughout practices and they all continue to improve. We're looking for them to compete against themselves and get better each time," Howell said.
Results
Senior Boys
5.3km
1. Landon McKechnie — 19:12
Senior Girls
5.3km
7. Ayasha Carcher — 29:44 (Chetwynd Secondary School)
8. Abigail Walker — 29:45 (Chetwynd Secondary School)
10. Heidi Campbell — 39:39
Junior Boys
4.3km
2. Ethan Bricker — 21:47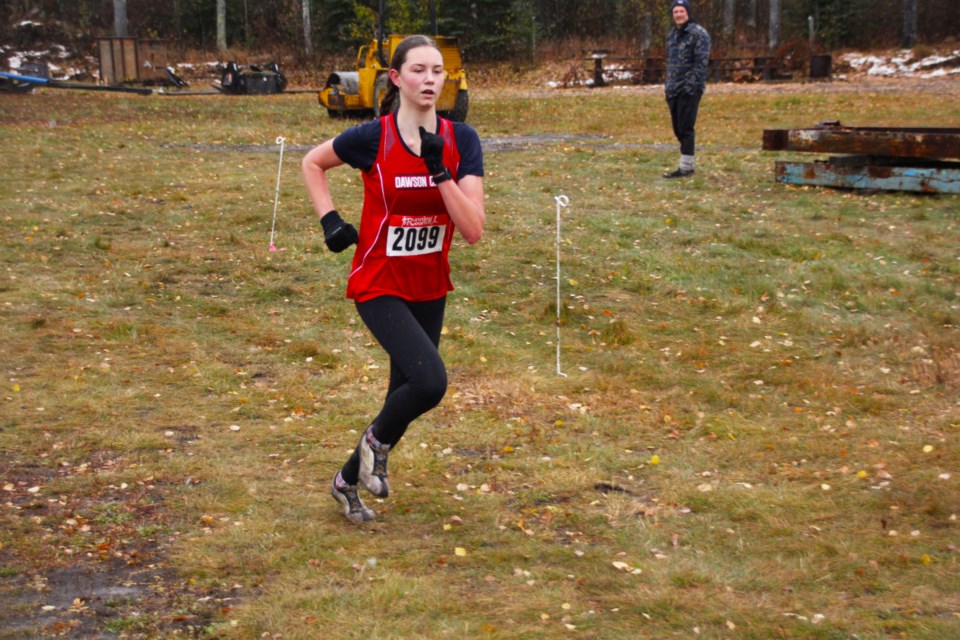 Junior Girls
4.3km
1. Tegan Steckly — 20:17
2. Miche Kemp — 24:03
Juvenile Girls
4.3km
1. Miya Kemp — 18:54
2. Caslyn McLean — 19:24
3. Evany Sprinkle — 23:35
4. Morton Brooklyn — 25:59
5. Keanna Hutt-Hackworth — 33:52
6. Faith Reierson — 33:52
7. Chloe Campbell — 33:54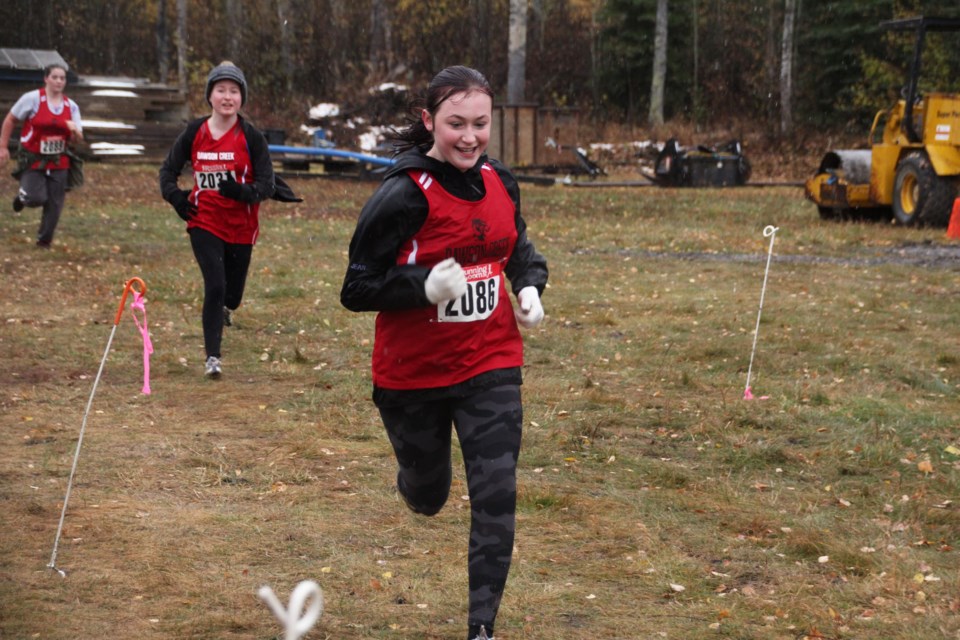 Juvenile Boys
4.3km
1. Elijah Panter — 20:02
2. Isaiah Panter — 23:22
3. Matthew Osuna Rodriguez — 25:38 (Mountain Christian School)
Bantam Girls
4.3km
1. Jordan Campbell — 24:44
Bantam Boys
4.3km
1. Ryan Turnbull — 21:45

Elementary Boys
4.3km
1. Kelly — 18:55
---
Email sports reporter Dillon Giancola at sports@ahnfsj.ca