Disc golf continues to catch on in the Mile Zero City and with the warmer weather upon us, the local club is stoked to set off on its first full season.
Since outlining his vision for the course two years ago, Daniel Martin, president of the Dawson Creek Disc Golf Club watched the idea take root to the point where professional grade baskets were installed on the course.
All signs show that the infectious sport is spreading into other communities as well. May 2 marked the beginning of the 2016 season in Dawson Creek, but soon, other cities like Fort Nelson and Fort St. John could follow suit with courses, clubs and league seasons of their own. 
"I've been designing a course with (a local family) in Fort St. John," Martin said. "Fort Nelson did a proposal and I gave them some of our old tonal posts for holes. It's a hard slog for some of them because if they don't have non-profit status like us, they can't get the big grants."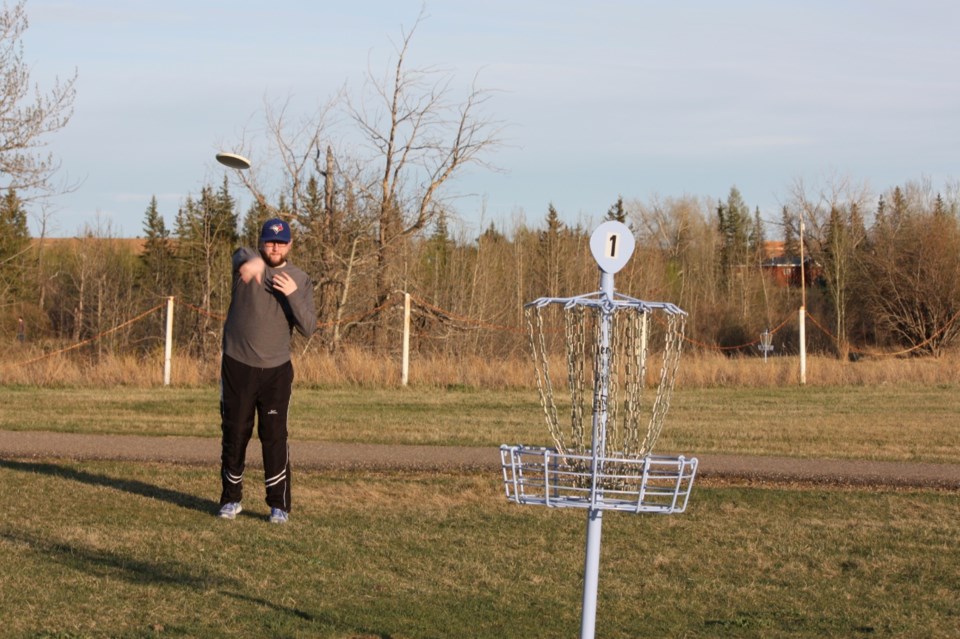 People have been taking an interest in the course off 15th Street in Barbaree Park, something Martin is happy to see.
"Even at the beginning of the spring we had mothers with their kids out playing the course and a lot of people from out of town," he said. 
One of the things that makes the course so attractive to new players is its central location. 
"You don't need a car to get here," Martin said. "A lot of people walk to the course and play on their lunch break."
Although Monday's are league nights, Martin encourages anyone to come out and play. 
"It's not an exclusive park," he said. However, prizes are for dues-paying league members only. 
The course is open for anyone until the snow flies. 
dcreporter@dcdn.ca