Amy Kaempf has always dreamed of doing a David Goggins-type running challenge, four miles every four hours for 48 hours. When she injured her foot at the beginning of this year and could no longer do what she loved, Kaempf decided she would do the challenge as soon as she was able to - come rain or shine.
"It would be ideal to do it in the summer, but it's the end of October and I said I'll be doing this no matter what," said Kaempf.
"It combines my passion for running, now that I can finally get back to running I want to take advantage of that, and my passion for the community. I've always wanted to do something where I could donate to the community, and specifically around two areas I really care about – seniors and kids."
Kaempf, a city councillor, is hoping to raise $3,000, and donate $1,000 each to the Dawson Creek Public Library's Dolly Parton's Imagination Library program, the Nawican Bergeron Youth and Cultural Centre, and the Dawson Creek Senior Citizen Association.
She'll begin her challenge Friday, October 22 at 12 p.m., and will run again every four hours (4 p.m., 8 p.m., 12 a.m., 4 a.m., ect.) until Sunday, October 24 at 12 p.m. Each run will be four miles, or 6.4 km, and will take around 40 minutes.
"I have friends who have done this challenge before, and they said it feels like you're running all the time, as the rest time in between isn't a lot."

Kaempf will have a tent set up at the Peace Country Toyota parking lot, and she will be beginning and ending each run from there. People are welcome to come run a 4-mile stretch with her for a certain donation, or can drop by and donate what they wish.

Earlier this year she developed plantar fasciitis in her foot, which prevented her from putting any weight on her foot, let alone running. She went to the doctor right away and was told it could take up to a year to heal. She began going to physio to work on the foot, and began training at a local gym regularly, where she lost 30 pounds in a short amount of time.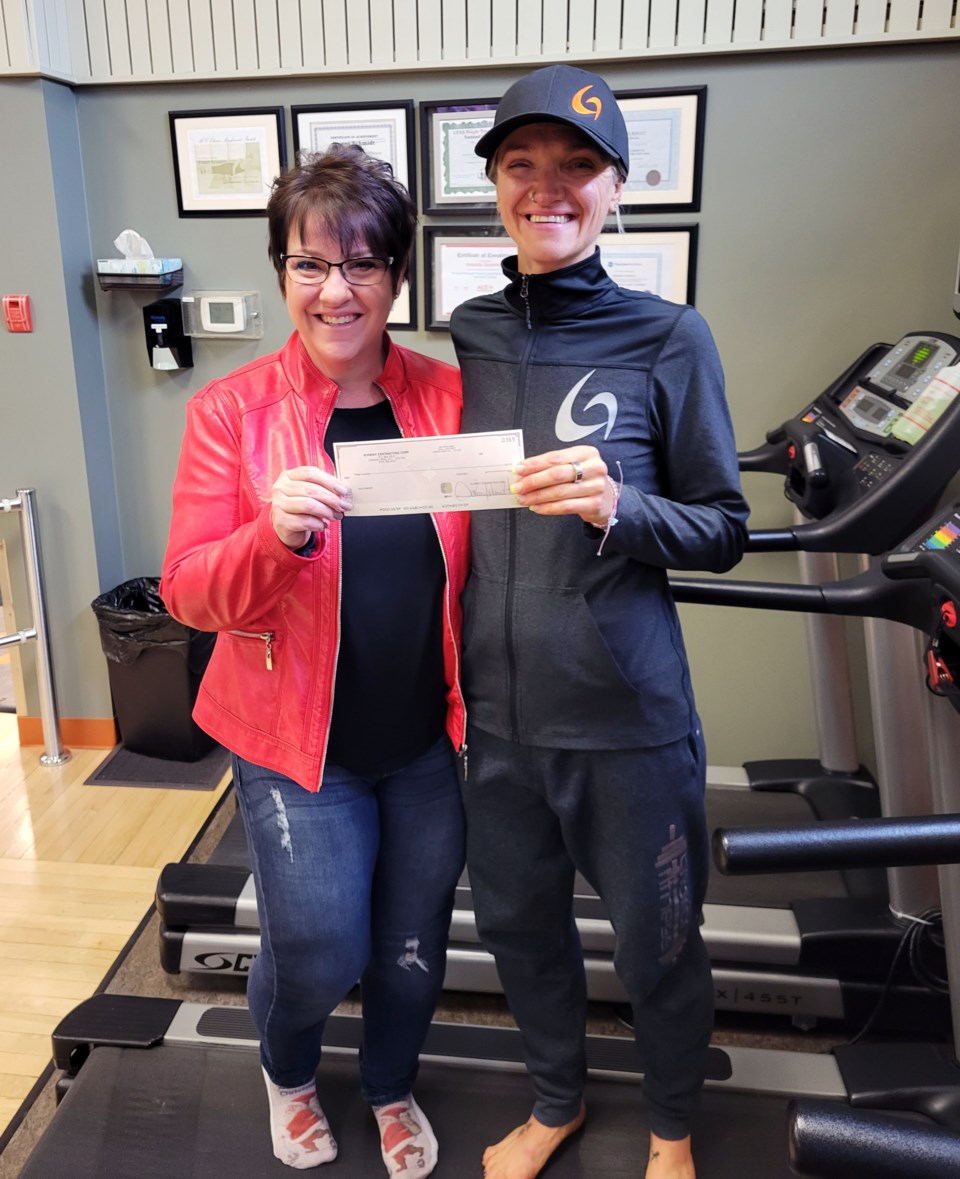 "The improvements I've seen from (Kaempf) are absolutely freaking incredible. She's always been an avid runner, but had never been to the gym before. She came to us, we got her a personal trainer, a nutritional coach, and the changes to her routine and running are incredible, we're super proud of her," said gym owner Tammy Schmidt.

Schmidt surprised Kaempf with a $300 donation, $100 for each of the three charities.

All that's left now is to do the running.

"I'm pretty excited, though I'm sure the nerves will hit on Friday. I knew once I put up the posters there was no looking back and I can't wait to finally do this," Kaempf said.
---
Email sports reporter Dillon Giancola at sports@ahnfsj.ca