The Dawson Creek Secondary School (DCSS) community is reeling after the deaths of two of its own, less than two weeks into the school year.
Logan Power, a Grade 12 student and Spencer Gourley, who graduated this past spring, both passed away in the last two weeks.
Power died after a single-vehicle rollover Friday night. According to an obituary posted on the website of Reynars Funeral Home & Crematorium, Gourley passed away suddenly Sept. 1.
RCMP and the BC Coroners Service have yet to respond to a request for information. 
The two were active in minor hockey in the city. According to several social media posts, they played hockey together and grew up with each other. Both attended South Peace Secondary in Dawson Creek.
On Saturday evening, a post on the Dawson Creek Minor Hockey Association's Facebook page mourned Power's death.

By Sunday, a memorial made of hockey sticks fashioned into a cross was erected along the Dangerous Goods Route where the accident that took Power's life happened. Friends and family left flowers at its base and messages of love and mourning were taped to it.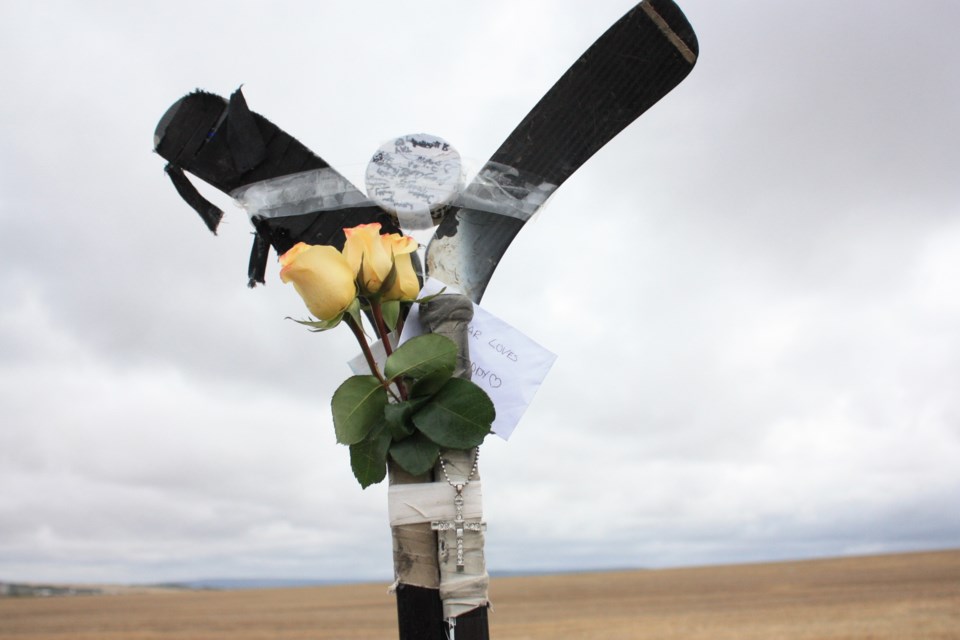 Gourley's Facebook page has turned into a memorial.
In a post on social media, officials at DCSS said it would have additional supports at the South Peace Campus in the coming week for both students and staff.
"Our thoughts are with the (families) during this difficult time as well as... friends, classmates and staff at DCSS," the school wrote. "These past two weeks have been very difficult for our entire community."
School District 59 spokesperson Candy Clouthier said that when tragic events occur, the primary concern for the district is for the well being of students and staff.
"Anytime that we deal with trauma or loss we provide support at the school for as long as it is needed," Clouthier wrote in an email. "Our thoughts and prayers are with the families at this most difficult time."

Mayor Dale Bumstead offered his condolences over social media Sunday morning, saying that sometimes in life events occur that are simply unimaginable. 
"Our community has endured too many of these in the last few weeks," he wrote. "My heart is absolutely broken for all the families touched by these life changing tragedies."
— This is a developing story.
Report a typo by clicking here.
Follow @mike_carter05 on Twitter.