Caribou populations in the South Peace appear to be stabilizing after the species was brought to the brink three years ago, but wildlife experts disagree on the role B.C.'s controversial wolf cull is playing in that recovery.  
 
Two-hundred and twenty seven wolves have been shot from helicopters in the South Peace since B.C. began the program in 2015. The province launched the cull to protect caribou and other ungulate populations, which have been severely reduced due to habitat loss and other factors.

The program is only in its third of five years, according to the Ministry of Forests, Lands and Natural Resource Operations says, meaning it's too early to say for sure whether the cull is helping caribou. But the ministry is cautiously optimistic.  

"Initial indications are that the program for the South Peace caribou herds (in conjunction with other efforts) has been effective so far," a ministry spokesperson said in an email.

Last year, the Quintette caribou herd had 62 animals, an improvement over its pre-cull population. The Moberly/Scott and Kennedy Siding herds are up to 54 and 50 animals, respectively, while a maternal penning project with Kilnze-za caribou in the Rocky Mountain foothills helped bring the herd back from just 16 animals three years ago.

At least 80 per cent of the region's wolves will need to be killed to aid caribou recovery, the ministry says.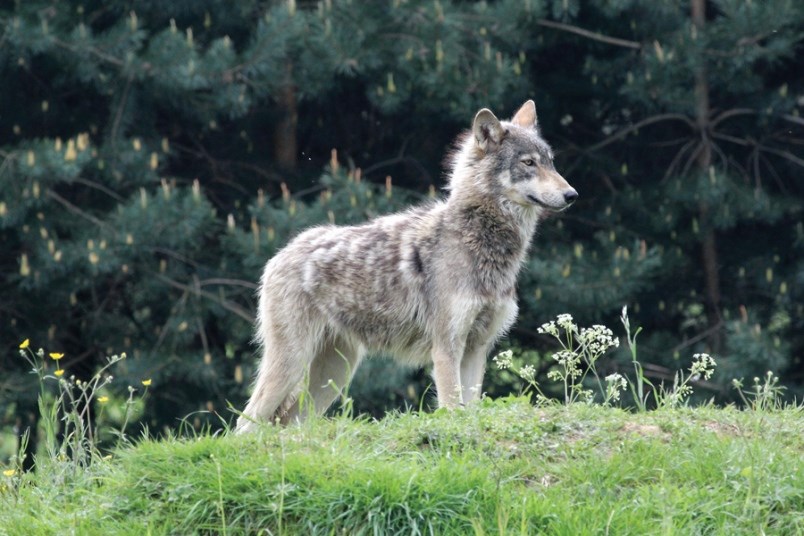 Jesse Zeman of the B.C. Wildlife Federation (BCWF) said that while wolf predation is just one of the issues facing caribou herds in the South Peace, the species risked being wiped out without predator control.

"When you get down to double-digit populations, you don't have time to waste pulling only one lever," he said, referring to wildlife protection policies. "Once populations get down to really low abundance, the risk of extirpation (extinction in a certain area) goes up. You don't have a choice when you get that low."
 
Wolf populations have flourished in the Peace thanks to increased development—including oil and gas, utility lines, mining and forestry.

Those activities open up the backcountry, exposing caribou to wolves and other predators. It's a trend seen across the province: there are now around 19,000 caribou in B.C. compared to as many as 40,000 at the turn of the last century.

Earlier this month, the province announced $27 million in new funding aimed at shoring up caribou. In addition to predator management, the money will go toward habitat protection and restoration, research and monitoring, maternal penning, and increased enforcement of wildlife protection laws.
 
BCWF regional president Gerry Paille said the province will need to use all those tools, including culls, to help caribou populations.

"We know that higher road densities and skidoos and logging and oil and gas activity are all pretty important (factors) in terms of the health of the caribou herds," he said. "As far as the predators go, they need to be managed just like any wildlife species."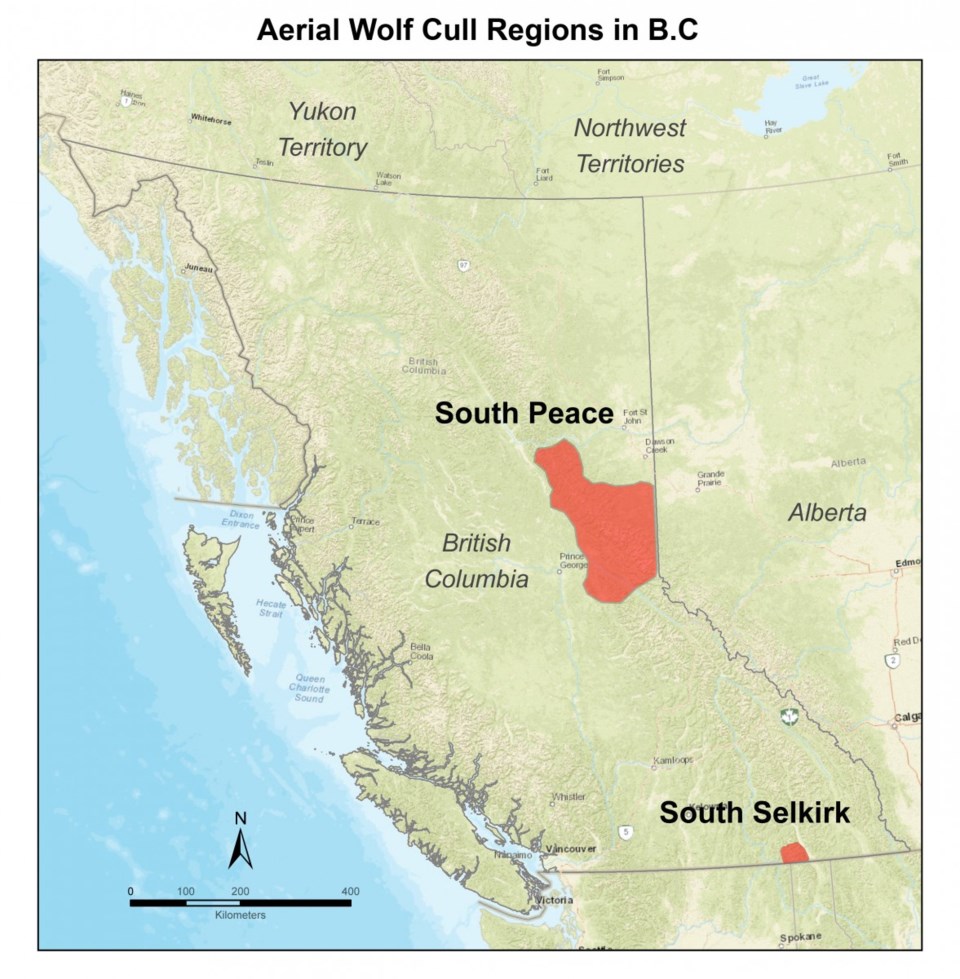 But Anne Sherrod, caribou campaigner with the Valhalla Wilderness Society, said the province isn't doing enough to address habitat loss, which she says is the root of the problem.

"There really isn't an end in sight in the habitat destruction," she said. "Basically what we're getting with the slaughter of the wolves is a ruse: that if we kill the predators of these animals, we can destroy all their habitat and keep them alive. It's being used as a substitute for habitat protection."

Past culls haven't worked in isolation, she added. A cull in Alberta that saw more than 1,000 wolves killed over the course of several years only managed to prevent ungulate populations from shrinking further, Sherrod said.

Krista Roessingh of the conservation group Pacific Wild agreed.

"The (caribou) populations in question are already so decimated that they are vulnerable to being wiped out by any number of events, including a bad winter, disease, rockslide, etc.," Roessingh wrote in an email. "The underlying cause of caribou declines is habitat loss, which has put them at risk of higher predation rates, and habitat loss in the South Peace has not been reversed."

The ministry says that while initial indications are that predator control is effective, it will take several years to determine definitively whether the cull helped caribou.

reporter@dcdn.ca