It's been nearly three months since Dawson Creek swelled over its banks and spilled into homes and businesses along its path. Some are still feeling the impacts. 
Over the Labour-day weekend, employees at Zwick Plumbing and Heating Ltd. on 102 Avenue began moving out of their temporary, parking lot office space into their newly renovated building which was partly underwater during the June floods. 
It's a process that is happening slowly but surely, owner David Shoemaker said. Most of the furniture won't be showing up for another two weeks. 
He estimated the total cost of repairs at about $250,000. 
"Businesses will recover," Shoemaker said. But, "for homeowners, it's out of pocket once, out of pocket forever."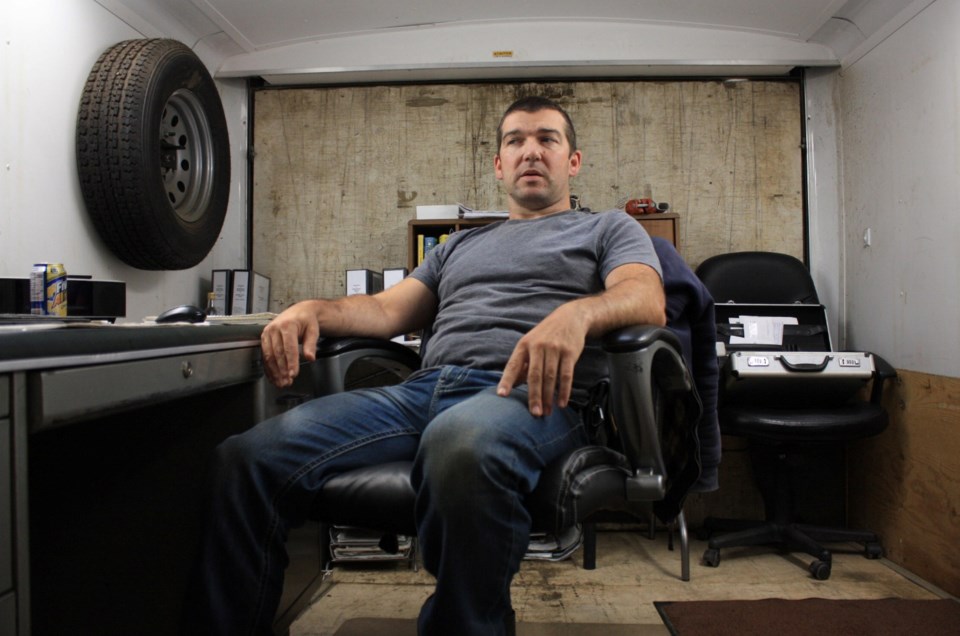 Across the street, Peggy and Gerry Bergeron of Bergeron Funeral Services said work to restore the chapel and social areas within their building is coming to an end. They expect to be back in the office by Sept. 30 and have full access by winter.
  Including repairs to the small rental home near the funeral parlour's property, the Bergeron's estimate they've spent about $420,000 in flood repairs.
Both of these businesses had insurance, while many residents in the area did not. For these people, the costs of flood damage recovery is as of yet, unknown.
"Businesses will recover," Shoemaker said. "They'll move forward. It's the homeowners I feel the worst for. If they didn't have coverage they could be looking at spending (a lot)… for homeowners, it's out of pocket once, out of pocket forever."
Signs of extensive damage were apparent in the days and weeks following the flooding. Now, three months later dumpsters are still parked on lawns in the hardest hit area of the city.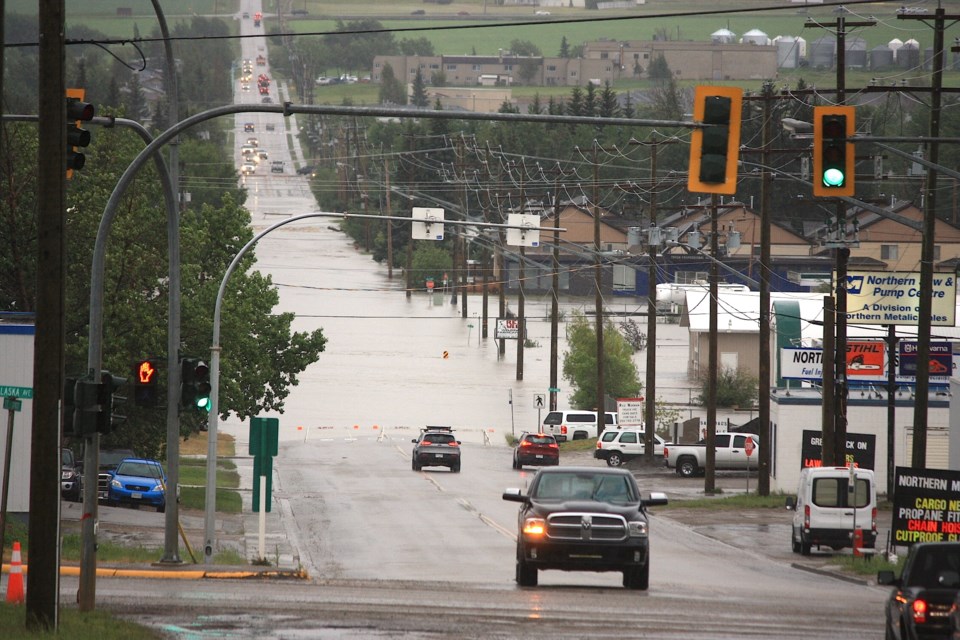 Roy Morrow, of Peace Spray Foam & Insulation was finishing repairs in several town home garages along 17th Street last week. 
He said most of the units were awash with between two and four feet of water. 
The flood memories were still fresh for Shoemaker and others during a wet August. Last month's total rainfall doubled Dawson Creek's average, with just under half of that amount falling during a rainstorm on Aug. 27. But this time, thankfully it wasn't enough to crest the creek.
"When the rains started I couldn't help but panic," Shoemaker joked. "I think there were a lot of people (worrying about) the same thing. It's one of those things we can't control."
Few expected the 2016 flood to be as bad as it was. 
"We've never had water in our building ever before, just a little bit in the garage area," said Peggy Bergeron. "We sure weren't expecting (it)."
Neither dwas Shoemaker, who left his business like any other night on June 15 and returned early the next morning to find he couldn't get near it. 
"When I turned down 17th Street… then the panic set in," he said. 
While repairs on 17th were completed in the days after the flood, 15th Street remains closed. The city says it expects the construction of a new bridge on the road to begin this fall.
Reporter a typo by clicking here.
Follow @mike_carter05 on Twitter