Emergency crews were called to the scene of a suspected explosion at Encana Corp.'s Montney Water Resource Hub in the Bessborough-Farmington about 20-kilometres from Dawson Creek Sept. 12.
One worker was injured and has been transported to hospital.
"We suspect there was an explosion but there is no fire at the facility," Encana spokesperson Doug McIntyre said in an email to the Dawson Creek Mirror. "There is no evidence of a spill and no current risk to local residents. Our top concern is for the well being of the injured worker."
Crews have secured the site and are beginning work to determine the cause of the incident Sept. 12.
 RCMP, Oil and Gas Commission and Ministry of Environment officials were assessing the situation shortly before 11 a.m. Monday.
The BC Oil and Gas Commission confirmed there was no environmental damage as a result of the incident.
Spokesperson Phil Rygg said the commission had sent inspectors to the site.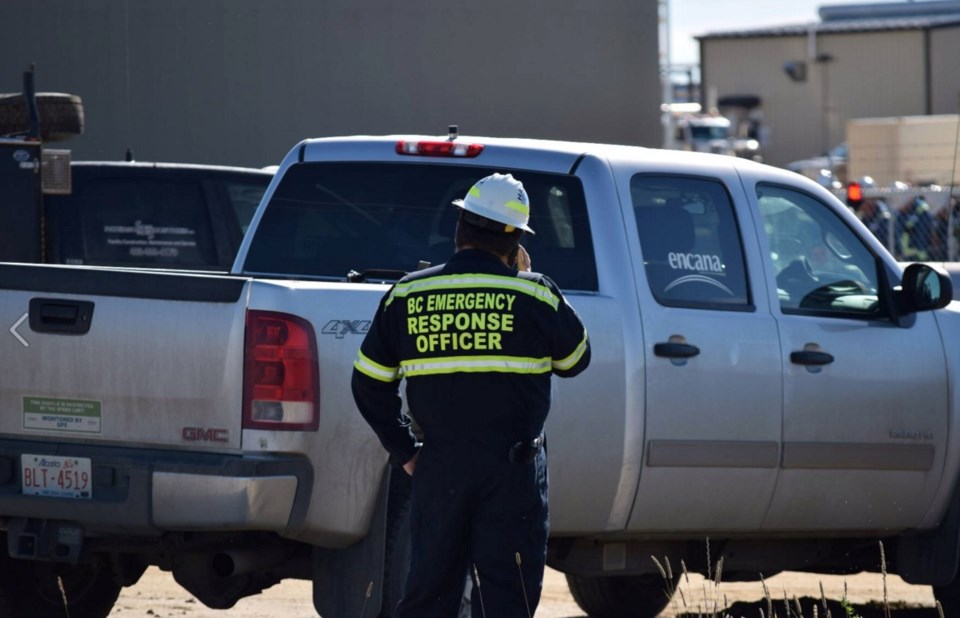 Most of the staff at the plant were waiting outside, some of them speaking to RCMP and other emergency officials. Several dozen employees in high-visibility coveralls were standing around in the yard at the plant.
The plant draws subsurface saline water for use in fracking operations, allowing the company to reduce its use of fresh water.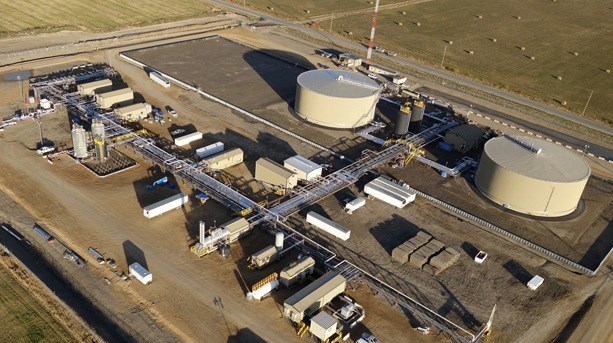 Fed by 20 source wells, the water is transported from the plant by pipeline to gas wells.
The hub also functions as a recycle and reuse loop by blending water returned from frack sites with the saline water.
— This is a developing story that will be updated as information becomes available.
With files from Jonny Wakefield
Report a typo by clicking here.
Follow @mike_carter05 on Twitter