On a chilly day last March, Denny Poole and a friend set out on foot for Fort St. John to see a girl they'd met on Facebook. It was a few days before Denny's fifteenth birthday, and the 70-kilometre trek must have seemed less daunting with a girl at the other end. 
About halfway between the two cities, with dusk setting in over the Kiskatinaw River canyon, the two boys split up. Nobody knows what happened next, but Denny hasn't been seen or heard from since. 
Seven months after he went missing, Denny's friends and family are left to wonder: how does a 15-year-old boy just disappear? 
Alisha Poole, Denny's older sister, hasn't given up hope of finding her brother, but some days, the question consumes her. 
"I'm adamant on that," she said in an interview at a Dawson Creek coffee shop Sept. 22. "Until there's a body in front of me, or there's definitive proof my brother's not here any more, in my mind he's still alive. Everyone else can think what they want." 
For Sharla Bruun, a social worker with Aboriginal Family Services who's been a spokesperson for the family, Denny's disappearance has troubling parallels with another B.C. highway. 
"For me, it reminded me of the Highway of Tears—how these people, these women, they're just there, then they're not," she said. "How does that happen? There isn't a day that goes by that I don't think about this. Someone, somewhere, knows something, about all of those women, and about Denny. They don't just disappear." 
Denny was a lanky, quiet kid who enjoyed playing video games. He was raised by his grandmother, Jenny, and was living with her when he went missing. 
The two last spoke on the phone at around 10 a.m. March 12. 
"He said 'I'll be home pretty soon, mommy,'" she said. Denny said he was walking down 8th Street in Dawson Creek at the time. "I said 'call before you get back,' and I never heard from him again." 
It's not clear when Denny and his friend set out from Dawson Creek. The two split up at around 7:30 on the south side of the Kiskatinaw river. If the two had walked the entire way on the highway, getting there would have taken over six hours. The kids probably hadn't planned on being out after dark: Denny was reportedly wearing a grey sweatshirt, jeans and running shoes. The low temperature that day was -6 C. 
After the two split up, the details get hazy. Denny's friend called the RCMP at 7:52 to report what police describe as a suspicious occurrence, but investigators later said this might have been a "hypothermic delusion." At some point during the call, a man with "what sounded like a heavy South Asian accent" began speaking to police on the boy's phone, saying he'd stopped to help the young man, who was "acting strange." Both the youth and the man with the accent were ruled out as suspects. 
Alisha said police were driving the highway and backroads around the Kiskatinaw that night, as soon as her brother was reported missing. They found no sign of him.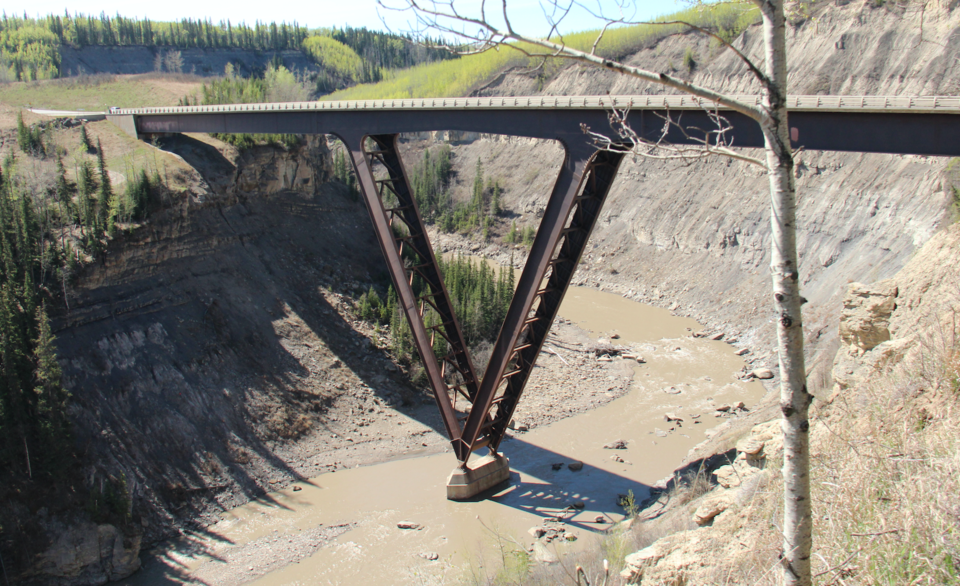 The search widened in the days and weeks that followed. First, RCMP combed the area with dogs. They asked people living in the area to search their outbuildings, in case the missing boy had taken shelter in a barn. About a week later, police requisitioned a helicopter from a southern detachment to fly over the area. Denny's picture was distributed to media across Canada. 
Nothing. 
Then came the search parties. RCMP had initially wanted to avoid large scale volunteer searches, which could throw off their K9 units. By the end of April, the dogs were no longer useful, and sixty volunteers turned out to search the winding canyon and back roads around the Kiskatinaw. 
It's treacherous terrain. The canyon is hundreds of feet deep, and surrounded by dense forest. It's near a carcass pit for roadkill on the Alaska Highway, which led to a number of false alarms when searchers found moose bones. Some searchers even checked the animal remains for signs of Denny. 
After all that searching, Alisha doesn't believe her brother was swallowed up by the wilderness. 
"There's no way he would have been able to wander that far into the woods. The snow was past-my-knee deep," she said. "It was at least 2-3 feet deep in the woods." 
That leaves one option: Denny got into someone's vehicle. 
"He must have been cold and tired and hungry and just wanted to come home," Bruun said. "Somebody was coming back to Dawson and offered him a ride. This is what we kind of assume: he got in, and that was it." 
For the Poole family, who are originally from the Tsay Keh Dene First Nation on the far side of Williston Reservoir, Denny's disappearance is another in a long line of tragedies. 
Jenny lost two daughters in Vancouver. One, Wendy, was strangled to death in a Vancouver co-op home in 1989. She was 20 years old and pregnant with her second child, and no one was ever convicted in her death. Jenny's two boys drowned in McLeod Lake years ago. Denny's mother was reported missing from Dawson Creek about a month after her son disappeared, but was found safe a few days later. 
Neither the Pooles nor Bruun see Denny's disappearance as a case of a community responding indifferently to a missing First Nations boy. 
"There were more non-Aboriginal people who came out to help us search," Bruun said. "So you can't pull the racism card, though it might feel that way."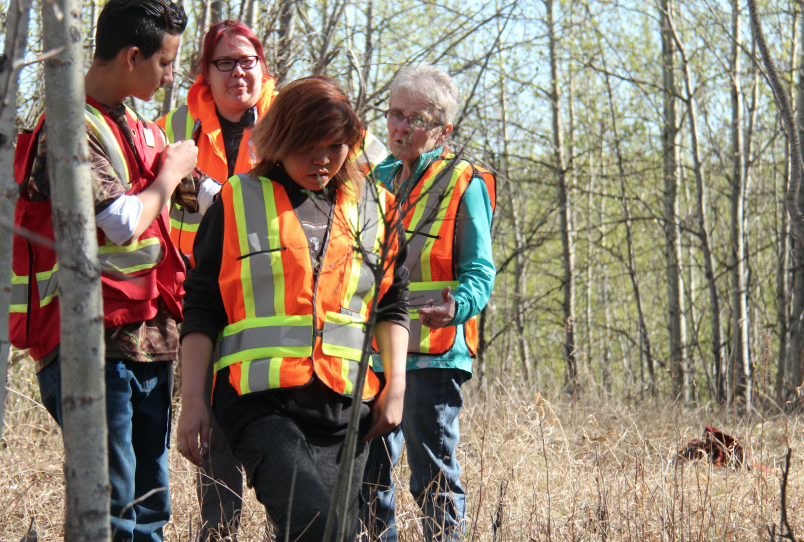 "They care," Alisha said. "It's a kid that went missing in our community. Of course everyone is going to care." 
According to RCMP statistics compiled by the Canadian Centre for Child Protection, 41,035 kids went missing in 2013—the most-recent year for which data is available. Of those, 87 per cent were found, one way or another, within a week. 
The vast majority of those cases were runaways. A smaller subset were parental abductions, followed by kids classified as "wandered off." 
Just 33 of those reports were filed as stranger abductions. It's safe to assume, then, that a child being picked up along a dark, remote highway and never being seen again is relatively rare in Canada. 
For his grandmother, the area around the river fills her with dread. Sometimes, when at her wit's end, she wonders if Denny was abducted by aliens. 
"This boy was always a home boy. He doesn't wander off very far," she said. "When I think about it, going towards that place, (I think) where did he go? What happened? How can a 15-year-old disappear out of thin air, and nobody even knows where he is?" 
reporter@dcdn.ca