By the end the end of November,  the city expects to have a plan in hand for a regional fire training centre that it hopes to build near the Dawson Creek Airport.
First proposed in April 2015, initial estimates pegged the training centre's total costs at around $756,000. The city took its proposal to the regional district last year in the hopes of securing funding help from regional municipalities.
According to planing documents, the building would be constructed out of cargo containers (sea-cans) or some other pre-built manufactured structures. 
The regional training centre would allow volunteer and municipal fire departments to save the cost of flying out of town for training, the city said.
The four-storey facility will contain two burn rooms located on the ground floor and second floor, as well as a simulated apartment hallway and three simulated apartments.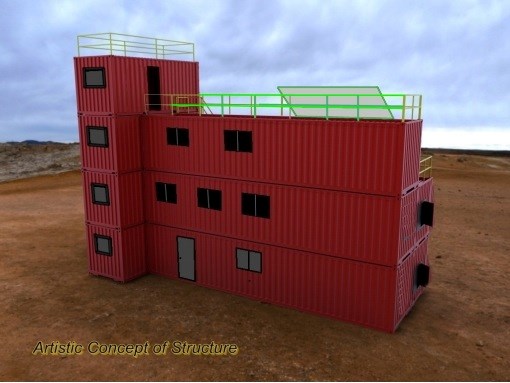 There will also be an apartment-style "scissor" stairwell running the entire height of the structure. The third floor will have windows for rescue and escape drills.
The training centre will be used by Dawson Creek Fire Department and other neighbouring fire departments, as well as the RCMP and utility companies for a variety of drills including live fire, confined space entry and rescue, rope rescue and forcible entry.
The centre would meet the requirements of the National Fire Protection Association certification.
Talks between municipalities in the Peace Region on the fire training centre began earlier this year. 
dcreporter@dcdn.ca