Car lovers in the city might have thought they'd died and gone to heaven this past weekend, as restored classics filled nine city blocks in the downtown core Sunday for what was one of the largest car shows in northern B.C.
The Mile Zero Cruisers 22nd annual Summer Cruise brings together car guys and gals each year, proving that one of the great things in life is finding people who share your passions.
Classic vehicle restoration has its own history and culture. It's the sum of the meaning that each specific car carried with it.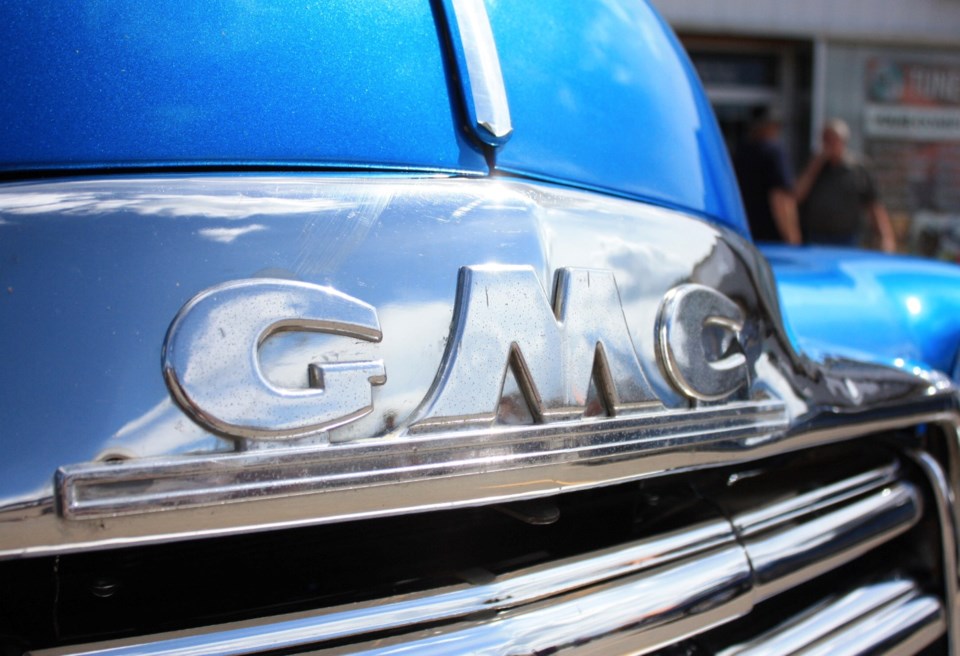 "It's hard to explain," Chetwynd cruiser Don Lasser said. "We take care of our cars better than we do ourselves, or even our spouses sometimes. They're a thing of beauty."
Beauty is hard to define in all things, and cars are no different.
"To me, this is my beautiful car," Lasser said perched in a camp chair next to his red, 1968 Ford Mustang California Special. The car is one of only 1,200 that remain of the original 4,118 ever built. "I love it. The next fella, he'll have a GM product or a Dodge which they think is the greatest vehicle ever. Everybody has a different idea of beauty."
That element of relativity in taste shows that what these hobbyists are restoring are not only physical things, but also the memories  that roar back to life on the first turnover of that rebuilt engine.
Lasser has had three classic cars in his life — all Mustangs, all red —  that have followed him through life's stages. The first one he sold after graduatation to fund college, the next he sold to help pay for a house. The last he's taking time to enjoy these days. 
Rolling right along with the vintage rocker panel on each cruise in his '68 California Special, is the memory of his 18-year-old self just finishing high school. 
Talk to any car lover and they'll have a similar story to tell. 
For Vanderhoof's Duane Hawes, a body work specialist, the work he puts into each car he restores is a labour of love. 
"Once the car is painted, lots of times I could spend 100 hours just polishing to make it look really nice," he said. 
"From the time I was a kid and used to go to the drag strip with my uncle, I was always into cars."
Out of the skill, tradition and individual labour that goes into each restoration project, comes  a greater meaning that shows these machines are much more than grease and metal. 
dcreporter@dcdn.ca