Last October, an engineering study warned that the 10th Street Bridge was at risk of washing out. It survived historic flooding in June, but the city is now moving forward with a plan to replace the aging crossing.
Design work is just getting underway, but officials with the city said they would look at raising the new 10th Street Bridge so that it could better deal with flood events. The bridge was built in 1962.
The city also wants to add bike lanes, expand the current sidewalk and add a second sidewalk on the other side of the bridge.
"We kind of knew that the sidewalk is not wide enough for someone to cross (on) a bike," said Kevin Henderson, director of development services. "So we're looking at having expanded sidewalks on both sides. Then, also with the driving lanes, having shared bike lanes on that as well."
The city hopes to have the design complete so that it can send out a tender package in the spring. A initial review of the bridge began spring 2015.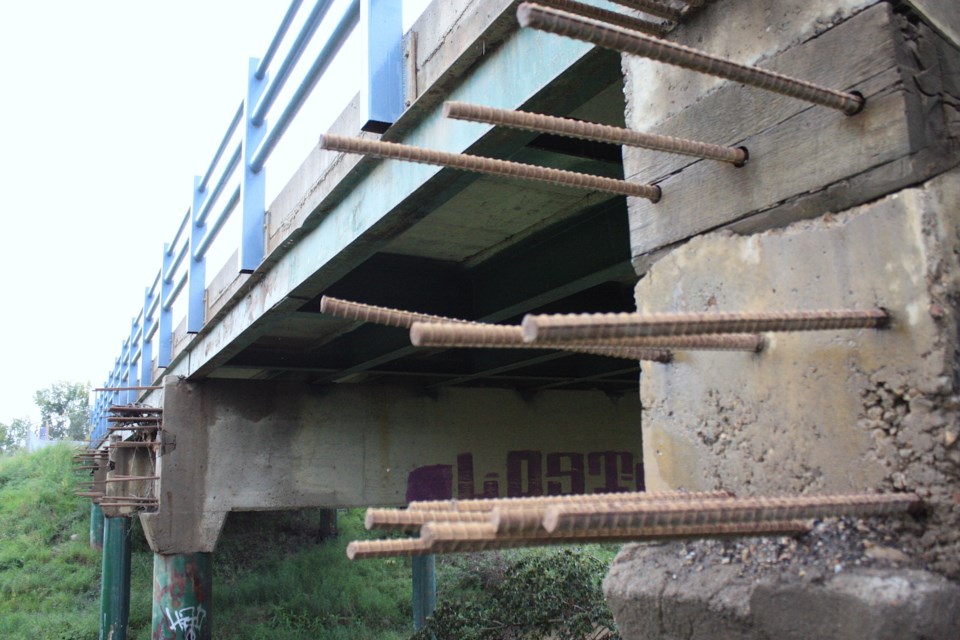 Henderson said construction would likely begin during low-flow times at the creek, which are generally mid-summer. The city hopes to have the installation complete before winter 2017.
The project could include a redesign of a portion of 10th Street itself. 
"That's going to depend," Henderson said. "If the bridge is adjusted significantly in height, then (that) road approach work will have to be done."
Council approved a $380,000 budget for the design phase of the project. The successful bidder was Grande Prairie's OPUS Stewart Weir, winning the contract at $190,087. Henderson said the savings will be put back into the construction budget.
"(Stewart Weir) is going to look at the bridge, do preliminary (and) final design work and look at getting permit approvals with the intent that come May 2017, we can actually tender for a new bridge," Henderson said.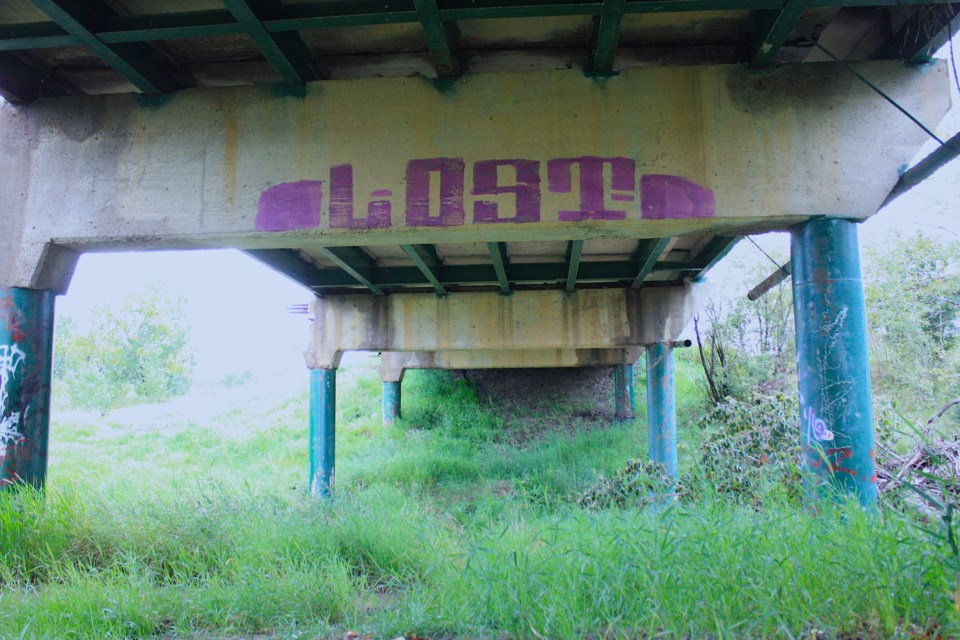 The current bridge, which crosses Dawson Creek, was closed in September 2015 to vehicles weigh more than 12,000 kilograms. That meant fire trucks, certain maintenance vehicles and fully-loaded school and transit buses must take a detour. 
Henderson said in addition to the erosion issues, the 2015 engineering work also indicated parts the bridge were showing signs of stress. 
The city does not track the number of cars that cross the bridge, but the route does serve as a crucial link from the downtown area to hospitals and schools.
Report a typo by clicking here.