Two Alberta families left the farming business with a bang on Wednesday.
The Nobbs and Marshall families both from Bonanza, called it quits March 30, selling their farm properties and equipment at a record-setting auction that brought in more than $24 million.
Ritchie Bros. Auctioneers says 2,200 bidders from 26 countries took part in the nine-hour auction. They were joined by more than 1,300 bidders online.  
When reached, Danny Nobbs said it was an emotional day for him and his family.
"It's just time for a change," Nobbs told the Dawson Creek Mirror, citing health issues related to stress. "We decided to make life easier on ourselves."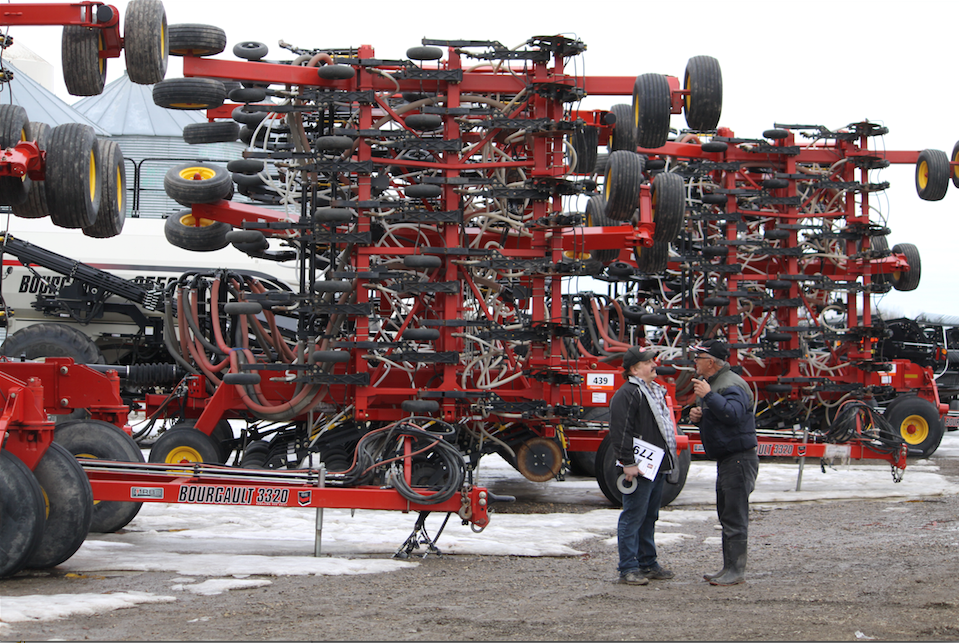 The Marshalls could not be reached for comment.
"We saw huge attendance on-site and online, resulting in very strong pricing on the farmland," Ritchie Bros said. 
More than 7,400 acres sold for more than $13 million, about double the norm for the area, Nobbs said. 
As well, more than 800 pieces of equipment sold, including five 2015 quadtrac tractors that went for $2 million.
So what's next for the Nobbs?
"Not sure yet," Danny said, adding that the family is going to take some time to evaluate their next move.