If you're a rat owner, Alberta is probably the last place you want to move.

That province has banned all rats—including as pets—for six decades.

But earlier this year, that was the unhappy circumstance of one South Peace woman, who was forced to surrender her four pet rats to the Dawson Creek SPCA.

Within weeks, that number grew to 24, leaving the Dawson Creek shelter with its own rat pack.

"The lady who surrendered was devastated she shouldn't take them with her," said shelter manager Wendy Davies. "They do make very nice pets."  

In January, the woman dropped off two males and two females. Eventually, they gave birth to two litters of 12. The line item "Rats: 24" recently made its way onto the SPCA's monthly report to city council.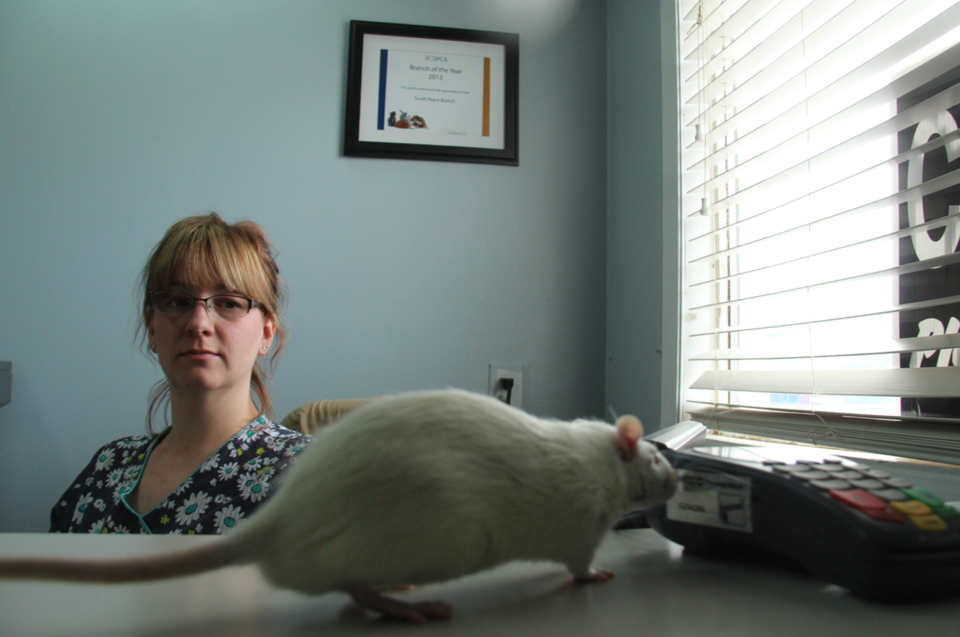 Alberta has has some form of rat ban since 1950.

The Alberta government's official history of the rat ban declares Norway rats "one of the most destructive creatures known to man," saying they "destroy and contaminate untold quantities of food" and damage buildings, sewers and water lines through tunnelling.

"A few white rats have been brought in by pet stores, biology teachers, and well-meaning individuals who did not know that it was unlawful to have rats in Alberta," the history states. "The white rat or laboratory rat is a domesticated Norway rat. If white rats escaped captivity or were turned loose, they could multiply and spread throughout Alberta just like the wild Norway rat."

"Consequently, white rats can only be kept by zoos, universities and colleges, and recognized research institutions in Alberta. Private citizens may not keep white rats, hooded rats or any of the strains of domesticated Norway rats."

Various groups have sprung up over the years to protest the ban on pet rats, but for now, the 60-year-old ban doesn't appear to be going anywhere.

On Monday, the Dawson Creek shelter was down to just one rat, either through adoption or transfers to the SPCA's central branch in Vancouver.

Davies said she wasn't surprised people keep rats as pets.

"They're very social animals—they're smart, they're affectionate," she said.