One-hundred-and-sixty-acres. 7,640 square feet. Crystal chandeliers. A four-bay shop.

A $6 million mega-home in Fort St. John that hit the market on July 21 is "custom built from the ground up," the realtor working to sell the property says.

"There's so much work and detail that's gone into that place that it's unreal," said Roland Cataford.    

The home, located on a gated compound at 11040 271 Road, includes five bedrooms, a children's play space, billiards and media rooms and two chandeliers—one of Swarovski Crystals, one of African Crystal.

"The owners sat down and drew it out themselves and ran it through an architect," Cataford said. "They custom built from the ground up. The thing is loaded right from the carpet to the drapes, to the crystals and diamonds."  

"The railings alone on the staircase is $20,000," he added. "Half the walls aren't painted, they're done with marble dust to give it that coliseum look. At night time when you drive by (and it's) all lit up, it's like Vegas."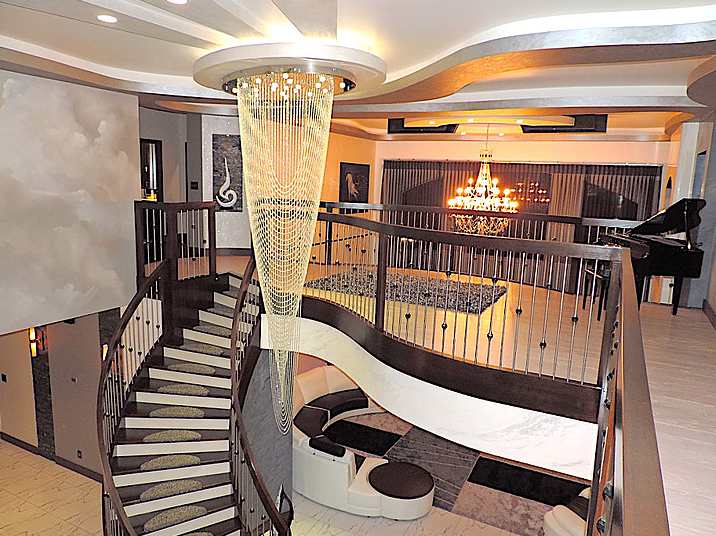 The sale price includes a separate trailer home and a four-bay shop, currently used by Thunder Oilfield Services.

With the downturn in the local economy, Cataford said finding a buyer for the home will be a challenge.

However, the property itself is a money maker, he said. The agricultural land includes two oil and gas sites, providing a secondary source of income, as well as a hayfield that brings in around $3,000 a year.
"There's a great opportunity there for someone who has a little bit of money that has either another trucking company or wants to lease that shop out," he said. 
"It's going to be different. It's not like I've got one across town I can compare with. It's completely rare in every sense," he said.

reporter@dcdn.ca