Epidemiologists are halfway through an investigation into a potential cancer cluster at a B.C. school, Glacier Media has confirmed.
A spokesperson for the BC Cancer Agency said investigators are at step two of a four-step process to determine whether the reported cancer cases in Maple Ridge, B.C., break from rates of cancer in the general population.
"BC Cancer has received an inquiry about cancer cases in adults related to Alouette Elementary and is assessing whether it reflects a cancer cluster," wrote a spokesperson for the Provincial Health Services Authority (PHSA), speaking on behalf of the cancer agency.
The agency added that it is taking the investigation "very seriously."
Glacier Media earlier confirmed an investigation was underway at the school after multiple staff members received cancer diagnoses over a two-year period. Fraser Health and WorkSafeBC said they had consulted on an investigation.
A spokesperson for School District 42 (SD42) declined to confirm how many people had been diagnosed with cancer, but did confirm they all worked in the same wing of the school.
Several people in the school's community said they never heard from the district or health officials until the existence of the investigation was revealed by the press last Friday, or when SD42 superintendent Harry Dhillon and Alouette Elementary released a letter to family members that same day.
Since then, a number of parents have reached out to the district to express their frustration over a lack of transparency, Glacier Media has confirmed.
Glacier Media has also spoken to a family member of one former student who attended the school and later died of a rare soft-tissue cancer. The family member of the former student said they had never been contacted by investigators.
"It's just weird. They're all in the same wing of the school. It's the same four classrooms," Amanda Jackson, the mother of another student, told Glacier Media last week.
"My son's teacher was the latest case, unfortunately. His teacher from last year as well."
In at least one case, a teacher diagnosed with cancer was left in the dark.
Before she became pregnant, Dayna Smelser would bounce from classroom to classroom at Alouette Elementary, teaching French to one class, art to another.
In January 2020, she was just returning from maternity leave when the 39-year-old Coquitlam woman felt something was wrong. After only five days back to work, a pain she had felt while pregnant got worse. She went to the doctor and was diagnosed with multiple myeloma, a kind of blood cancer.
Multiple myeloma has been traced to genetic and bone marrow abnormalities, but also exposure to chemicals or radiation.
"[My doctors] haven't found a genetic link," she said. "They think it's something to do with an environmental exposure."
Smelser continues to receive treatment but says she has no idea if she'll ever be able to return to work.
"I'm young," she said. "It's not curable."
It's not clear if Smelser's case is part of that investigation, which has only been described as investigating cases of "breast cancer."
The teacher said she learned of the cancer cluster investigation at Alouette Elementary through previous reporting by Glacier Media. At no point, she said, had any officials reached out to her.
"No one really tells you."
In a statement, a School District 42 spokesperson described the task of managing privacy and transparency as "a complex matter."
"Our responsibility was to manage the delicate balance of protecting the privacy of staff who have been impacted by the breast cancer diagnoses while also taking every available step to address staff concerns in consultation with the health authorities and WorkSafeBC."
Investigation ongoing
During testing in December and January, the school district said it did not find any environmental contaminants on school grounds that would cause breast cancer.
In another letter Wednesday, district superintendent Dhillon said results of an air quality test meet WorkSafeBC's regulatory requirements. He said the BC Centre for Disease Control reviewed the results and said they have "no concerns."
"Our medical health officer, Dr. Young, advises that Fraser Health does not have reason to believe there is an environmental threat to the health and safety of staff and students at the school related to the cancer diagnoses or otherwise, and notes students and staff at Alouette Elementary should continue to attend school," wrote Dhillon.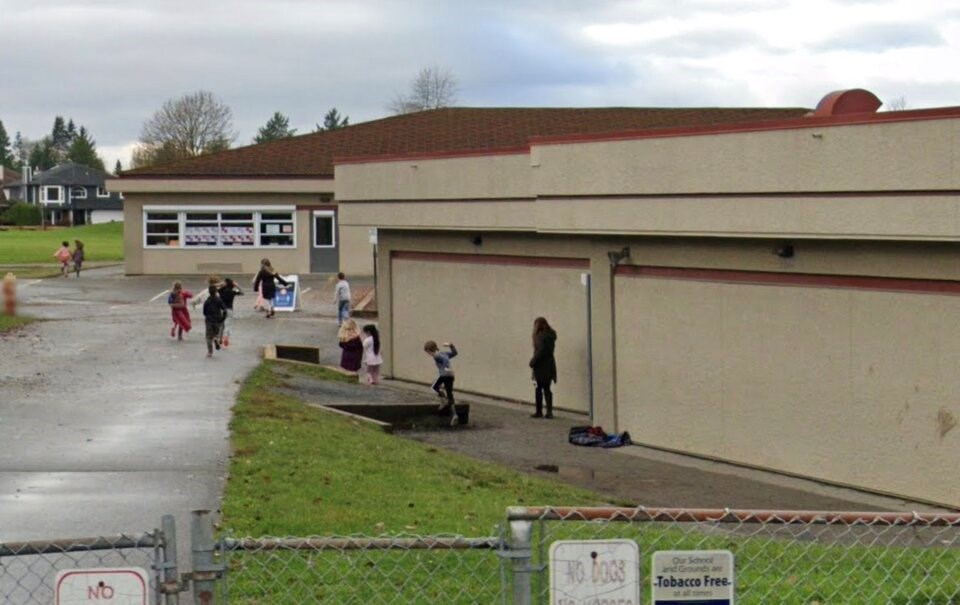 BC Cancer, however, continues its investigation, and has deployed epidemiologists to determine whether there's a true excess of cancer cases.
The agency says it investigates clusters under a four-step process developed by the U.S. Centers for Disease Control and Prevention.
According to CDC guidelines updated in 2022, step one includes establishing lines of communication to understand the profiles of those involved, the geographic area of the potential cancer cluster, and any specific concerns around environmental exposure, family histories of cancer or behavioural risk factors. At this point, the cancer agency might pull together a team of experts, and continue gathering community data.
According to the CDC, the investigation could include environmental and biological sampling, interviews and investigating "surrogate exposures," such as the distance from a potential radiological or chemical source.
In phase two, epidemiologists would review the data they have collected and assess whether environmental contaminants have triggered an unusual pattern of cancer. They would analyze whether the reported cancer cases or deaths go beyond statistical expectations for a given population.
If something worrying is found here, the investigators may choose to move to phase three. That's when they might look to design an epidemiological study. They would establish a community advisory committee to liaise with community members, help promote participation in any studies, and gather more data.
Phase four of an investigation involves actually conducting that epidemiologic study to assess the association between cancers and environmental causes.
In the U.S., more than a thousand cancer cluster cases are reported to state health authorities every year, according to the CDC. Many investigations fail to find an unusual pattern of cancer, either because of the limits of epidemiological methods or because no links exist.
"Since 1990, BC Cancer has been involved in approximately eight cancer cluster inquiries related to B.C. schools," wrote a PHSA spokesperson. "None of these inquiries found evidence of a cancer cluster."
Cancer expert says investigation is warranted
The types of cancer reported so far do not immediately suggest there are environmental contaminants triggering the cases, said Dr. Trevor Dummer, an associate professor in the University of British Columbia's School of Population and Public Health, and a Canadian Cancer Society chair in Cancer Primary Prevention.
Dummer says that's because the most common environmental toxins found in a building, such as asbestos, require decades between exposure and diagnosis. In the case of radon — a naturally occurring radioactive gas — the latency period can range from five to 15 years.
Asbestos and radon exposures would more likely provoke lung cancer, said the cancer expert (in the case of asbestos, it could also trigger mesothelioma, a rare cancer affecting the lining of organs). Smelser's blood cancer diagnosis and the former student who passed away from a rare form of childhood cancer further complicate the prospects of investigators identifying a cancer cluster, said Dummer.
Over the past two months, the school district carried out environmental testing, looking for friable asbestos and mould, and testing air and water quality. Investigators are also testing the school custodial supplies for contamination, according to SD42 spokesperson Irena Pochop.
The biggest risk factor leading to breast cancer is age, says Dummer, though behaviour and lifestyle also matter.
Women who drink alcohol, do shift work, eat a low-fruit diet, are overweight or smoke tobacco also have a higher risk of developing breast cancer.
Dummer says there are some environmental exposures that are known to impact breast cancer. For example, traffic-related air pollution is shown to increase the risk of breast cancer in postmenopausal women, while lead mercury and cadmium can also put a woman at higher risk.
But Dummer said you wouldn't generally associate many of those environmental contaminants with the wing of a school.
"There's been a few studies suggesting a link between breast cancer and asbestos but that was in settings where people were heavily exposed. I don't think we'd see that here," he said.
Investigators may find the cases of breast cancer are within the statistical range of community cases in Canada. One in eight Canadian women will develop breast cancer in their lives, and one in 34 will die from the disease, according to the Canadian Cancer Society.
"It might be a small population, but breast cancer is a fairly common disease. You can get cases that occur together," Dummer said. "You have to compare what you see with what you'd expect."
And in the case of the rare childhood cancer, Dummer says there's no evidence it's triggered by environmental contamination. At the same time, he said, so little is known about the disease.
"Everyone, quite rightly, has concerns. You can see cases close together and it's pure statistical chance. But when it's in a school, we need to be able to assure people are safe," said the cancer expert.
"You still have to look at it."